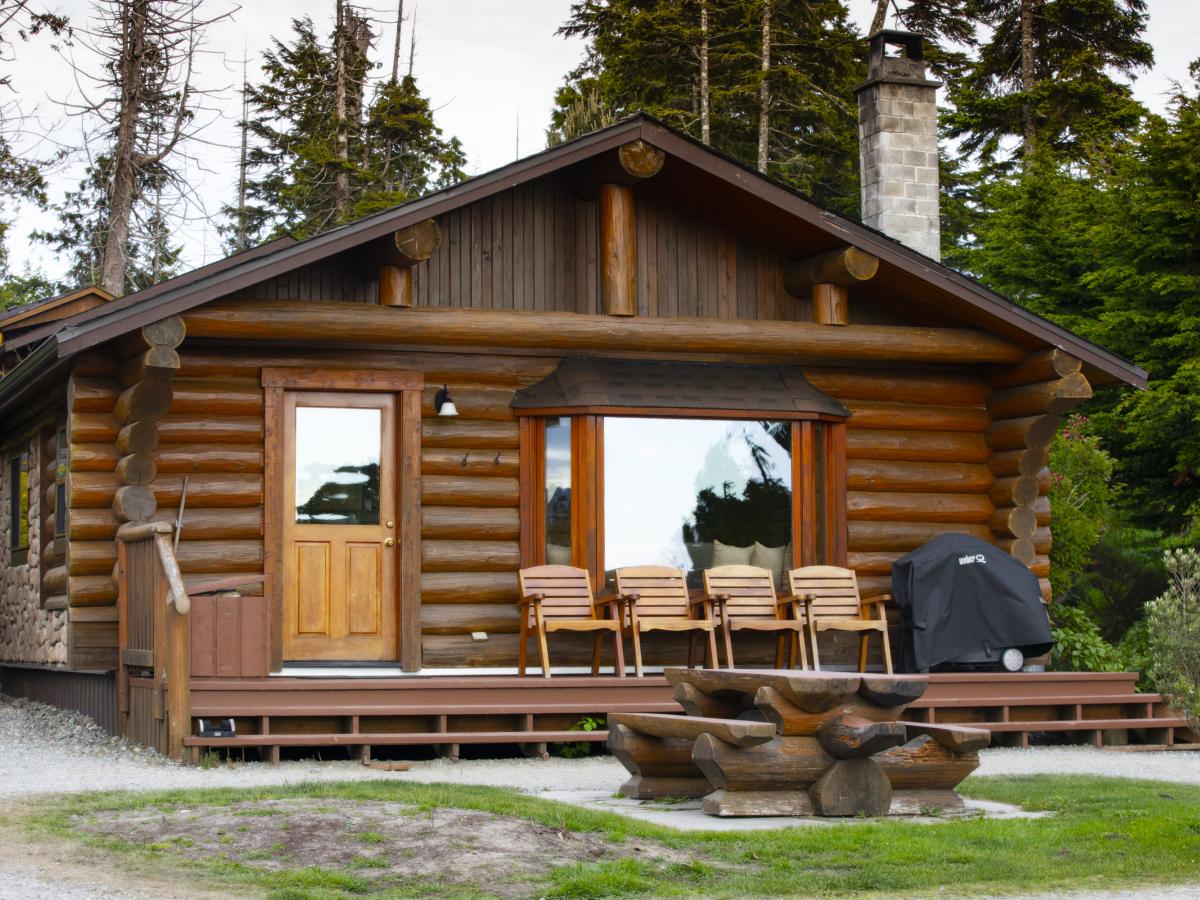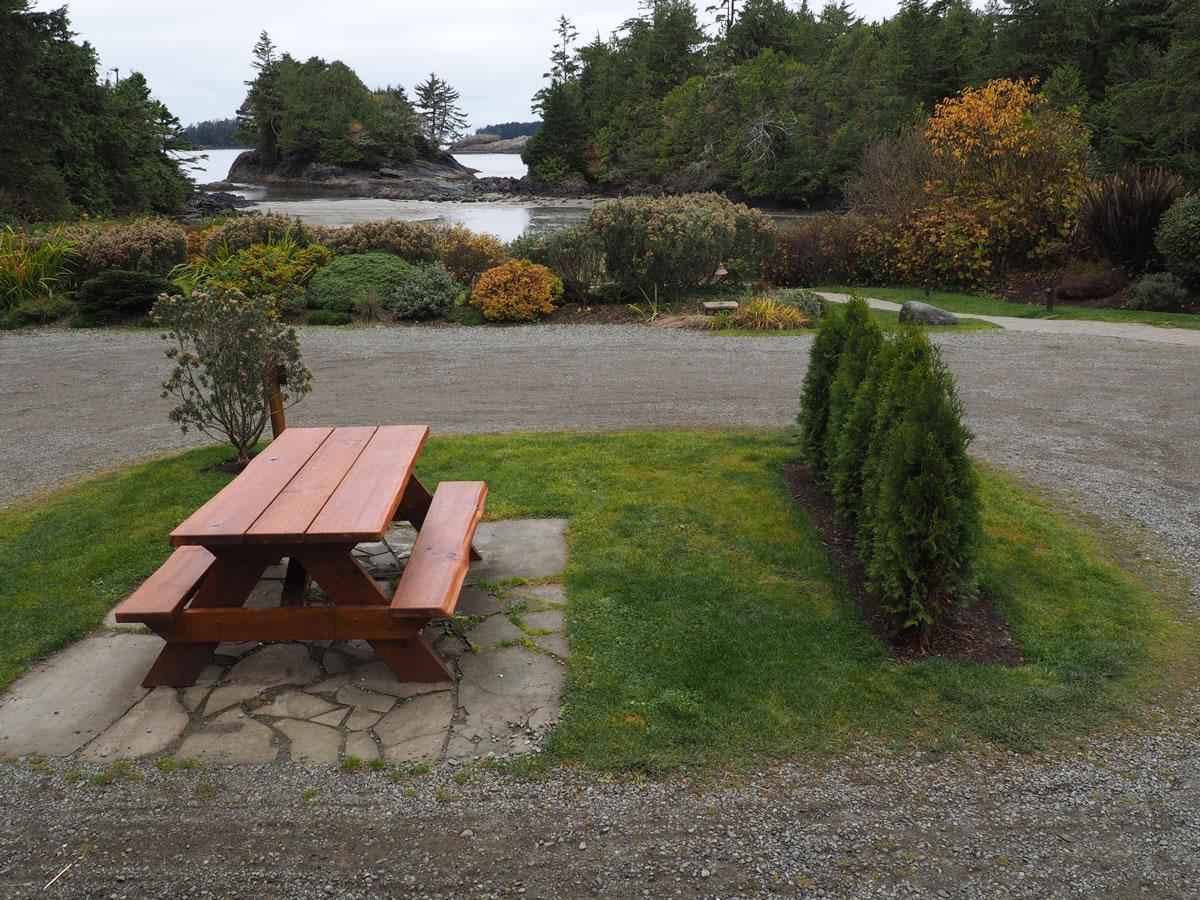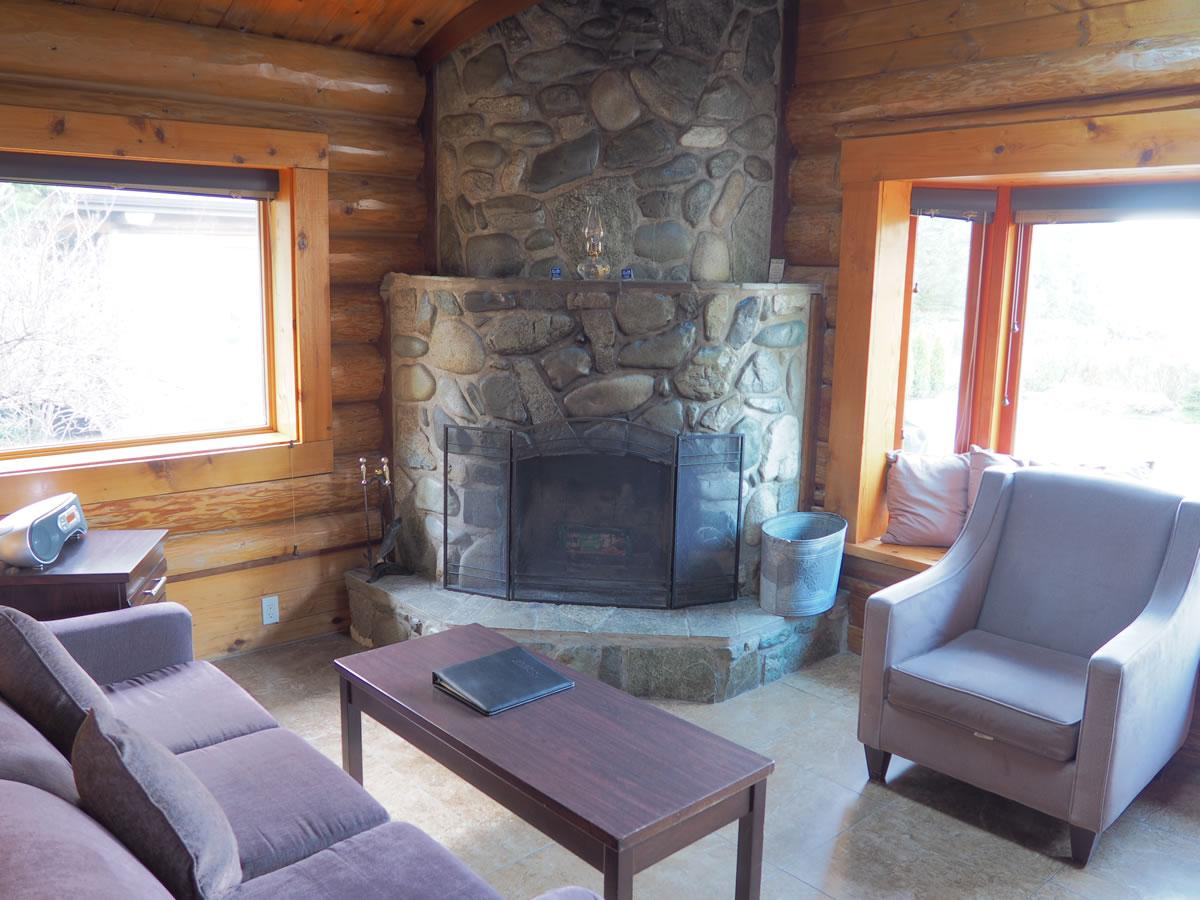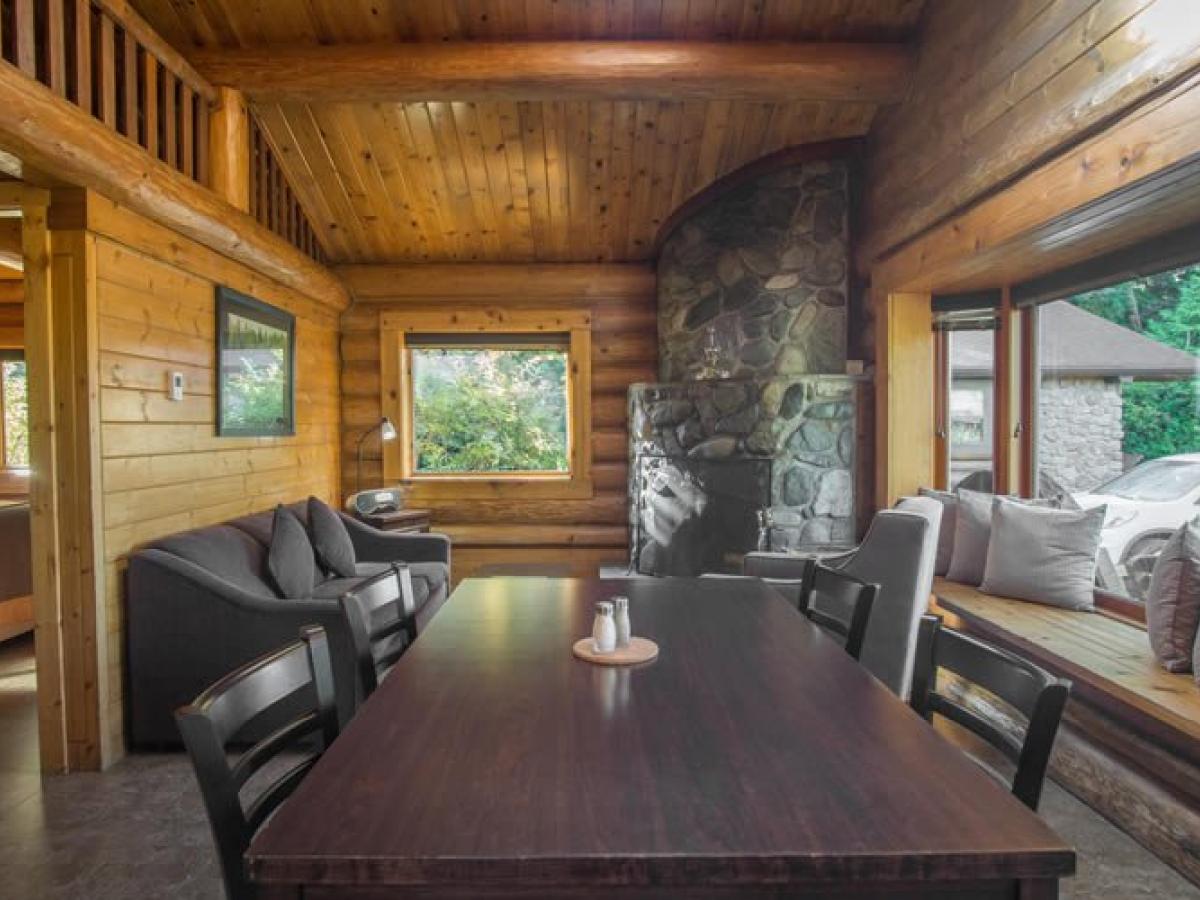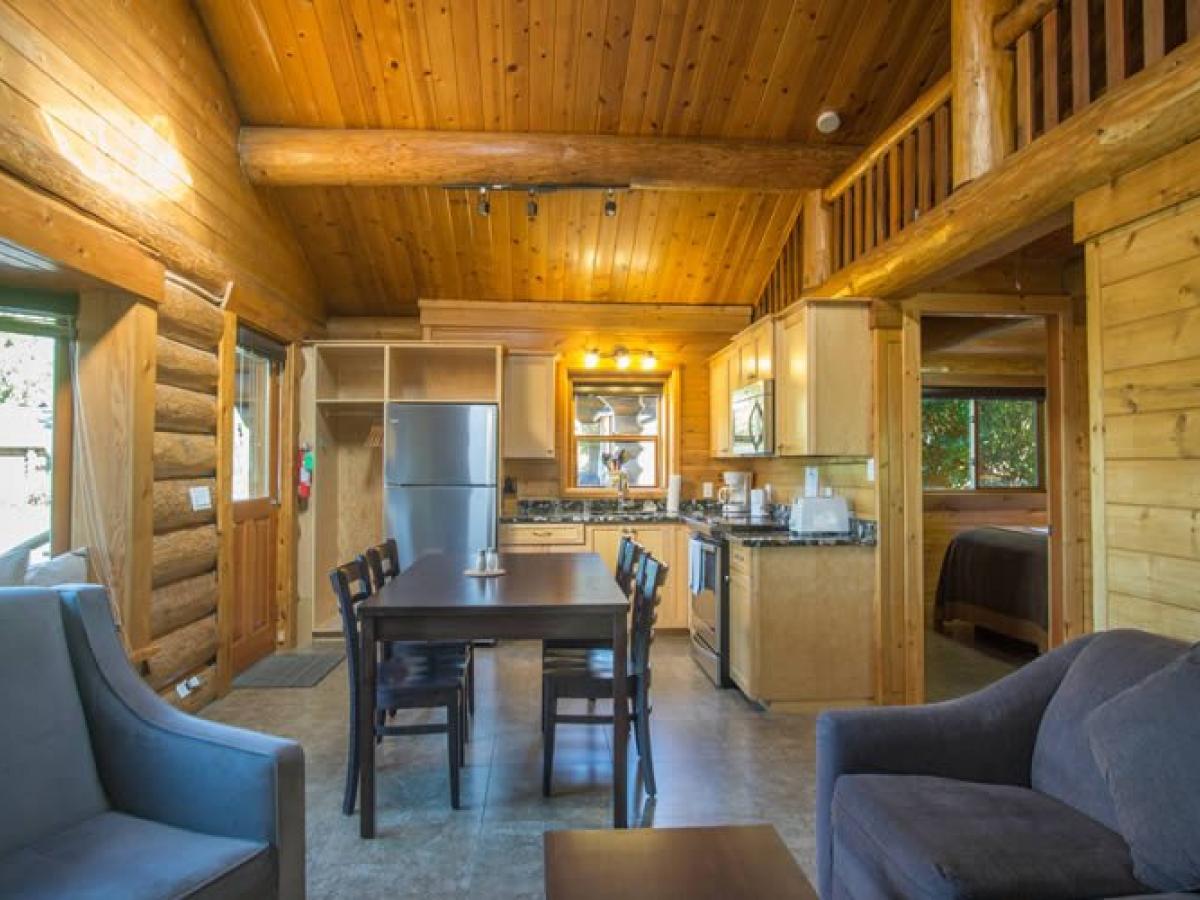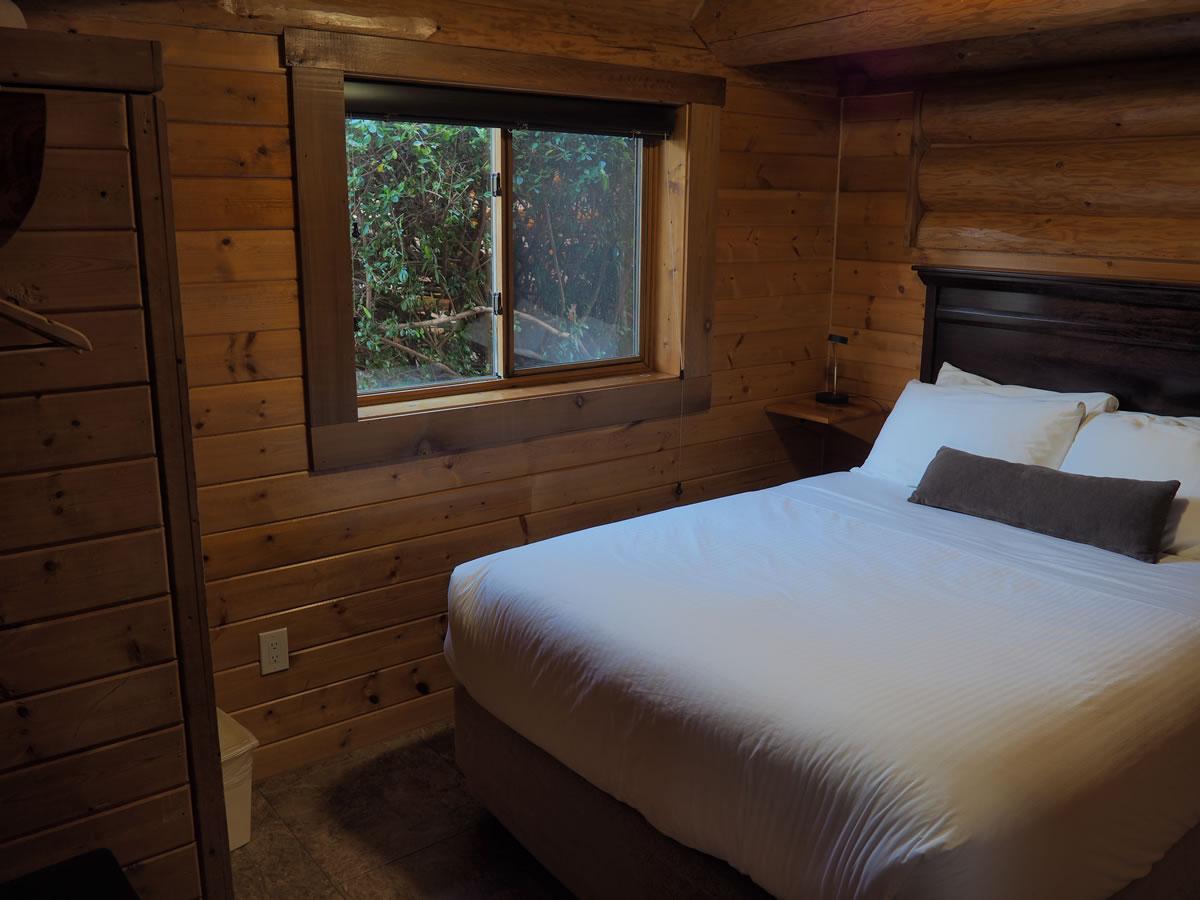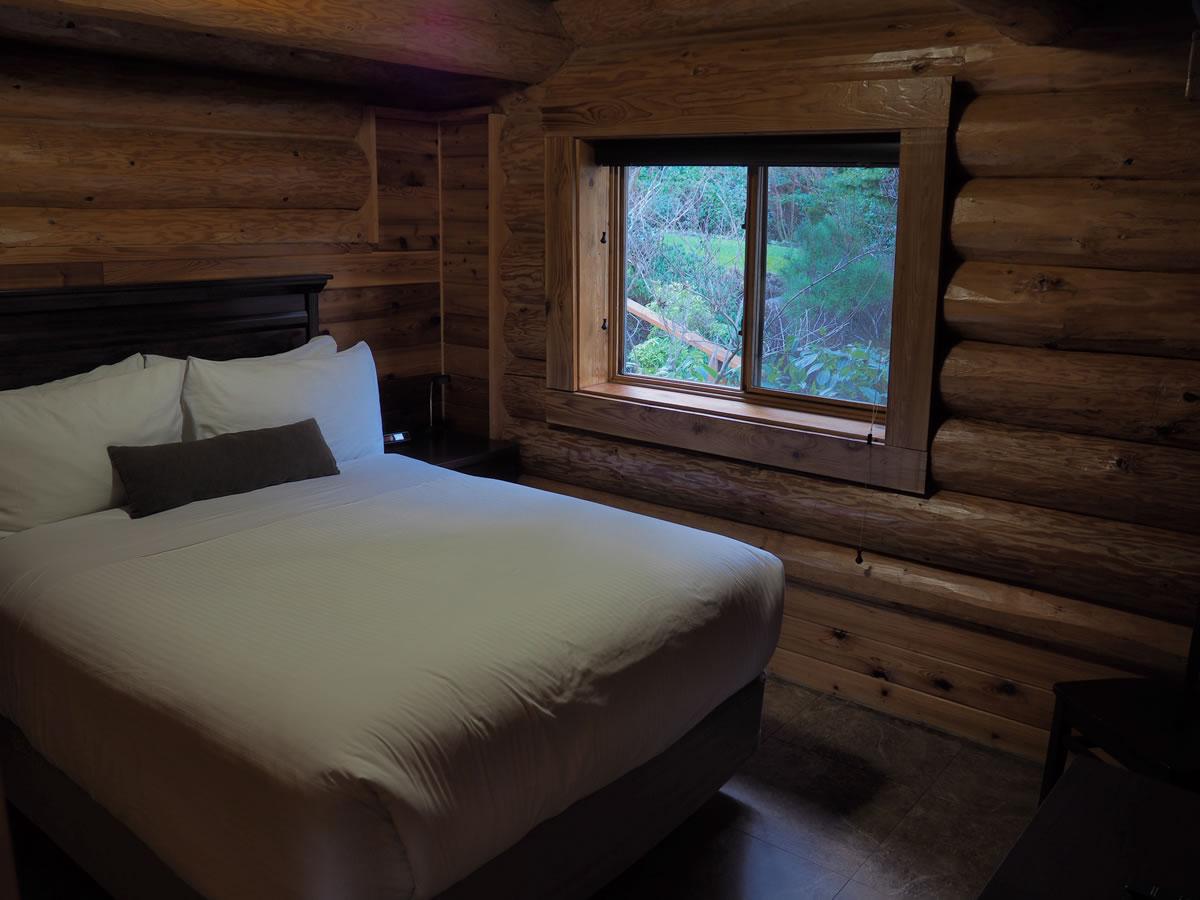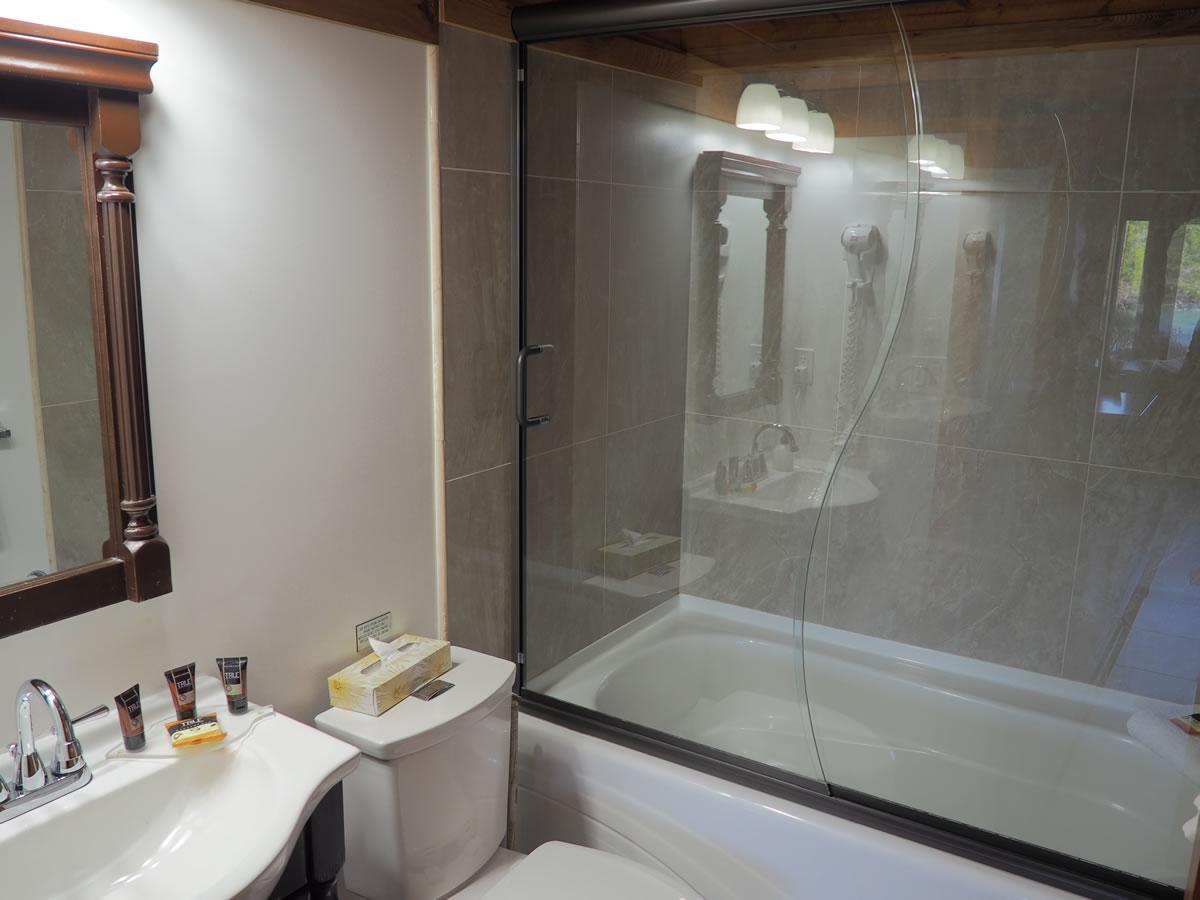 This 2 bedroom plus loft cabin features excellent ocean views from the log picnic table in the front yard and from the living room with river rock wood burning fireplace. 
There is also a full kitchen, full bathroom with soaker tub and shower combo, Weber BBQ on the front deck, flatscreen TV/DVD, comfy queen bed in each bedroom, a futon in the loft, and pullout queen hide-a-bed in the living area.
This cabin sleeps a maximum of 6.
Cabin Rates 2021
All rates are based on double occupancy, per night, and do not include taxes. Extra adults - $20, children 6-16 - $10, under 6 yrs. - free.
Pets $40 each per stay.
Low Season (2021)
$310Sundays through Thursdays;
Jan 3 - Feb 28, 2021;
Nov 15 - Dec 16, 2021
(excluding holidays & weekends)
Moderate Season (2021)
$340Mar 1 - May 13, 2021;
Oct 11 - Nov 14, 2021;
Dec 17 - Dec 22, 2021;
(excluding holidays & weekends)
Shoulder Season (2021)
$400March 12 - March 27, 2021;
May 14 - June 10, 2021
(Excluding weekends, long weekends & holidays)
Peak Season (2021)
$480June 11 - Oct 10, 2021;
Dec 23, 2021 - Jan 2, 2022;
(long weekends & holidays)
Cabin Rates 2022
All rates based on double occupancy, per night, and do not include taxes
Extra adults - $20, children 6-16 - $10, under 6 yrs. - free
Pets $40 each per stay
Low Season (2022)
$330Sundays through Thursdays;
Jan 2 - Feb 28, 2022;
Nov 14 - Dec 15, 2022
(excluding holidays & weekends)
Moderate Season (2022)
$360Mar 1-10; Mar 27 - Apr 28
Oct 10 - Nov 10, 2022;
Dec 16 - Dec 21, 2022;
(excluding holidays & weekends)
Shoulder Season (2022)
$420March 11 - March 26, 2022;
May 13 - June 9, 2022
(Excluding weekends, long weekends & holidays)
Peak Season (2022)
$500June 10 - Oct 9, 2022;
Dec 23, 2022 - Jan 1, 2023;
(long weekends & holidays)