To all of our amazing guests:
Our streak of winning a Tripadvisor Travellers' Choice Award (previously know as the Certificate of Excellence) extends to 13th consecutive year with the 2023 award.  Over the past few years we were also incredibly honoured to have been named "Best of the Best" as the #1 Hotel in Canada for Families in 2020 and 2019. 
I would like to thank all of you, our loyal guests, for being a big part of our success. Of course this would never be possible without the incredible team we have here at the Cove - they are the main reason why we continue to be the #1 rated resort in Tofino.
Sincerely.
J.J. Belanger
General Manager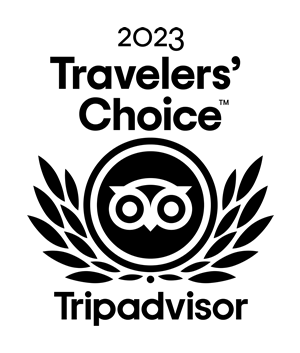 Our stays have always been fabulous. The accommodation is always clean and in great shape; the park and facilities as well and the staff are always friendly and accommodating . We will be back next year.
~ Guide17762823926, June 2022
The cabin accommodations were spotless and had everything we needed. Check in and check out we're extremely easy, and staff were wonderfully attentive and friendly! It's an amazing location for couples or family trips. We really enjoyed the stay and already can't wait to go back!
~ michellekm2022, June 2022
We have been camping at Crystal Cove for many years and have always been pleased with the staff, RV sites, cleanliness and of course the proximity to the endless beach! It is a wonderful location to spend with family and friends and pets , and be one with the ocean!!
I doubt that we will ever tire of watching the power of the waves crashing into the beach when the tide comes in...what a magnificent sight!
~ debtbeattie, May 2022
Have been coming to crystal cove for a few years now and have loved every single trip! The cabins are cozy and warm and relaxing! The view is stunning. As soon as we finish a trip we are already planning when we want to come back again!
~ bonniehucul, May 2022
We loved our 4 night stay at Crystal Cove and only wish it had been longer! Crackling fire in the mornings with mochas from the coffee shop on site, walks along the beach with our young boys, playground time, sunsets looking for crabs at low tide, it was pure magic. Can't wait to go back. Our hearts were bursting!
~ jacquelinelebel2022, April 2022
First time trying RV glamping, excellent choice for our family. Service, cleanliness, and location all great. Kids loved our trip without fancy activities. Playground was so nice and safe. Booked our next year summer trip while we were there. Can't wait for next summer!
~ Bizu85, April 2022
Crystal Cove is amazing and we love going there. It has now become part of our Feb/Mar tradition. We love coming and walking the beach as well as going into Tofino to see the town. I love taking photos and walking on the beach during storm season is so wonderful.
~ Sandra H, March 2022
Family of 4 enjoyed a perfect get away. Cabins are well stocked, clean and comfortable. Beach is perfect for low tide pool exploration. Quiet, serene experience. Family photo ops in every direction. A must visit.
~ breneiblel, February 2022
Great place to escape to, loved the cozy cabin and private hot tub. The grounds are beautiful, and staff are wonderful every step of the way. We love that it is pet friendly and the cabins are well equipped, clean and beds are comfortable. Lovely to go to sleep with the sound of the ocean.
~ keric605, January 2022
Stunning setting, cozy cabin with all the amenities you could ever need. Very private, with a wonderful staff and clean cabins with modern conveniences. The heated floor, hot tub on the deck and wood burning fireplace made coming back warming up after a day of stormwatching in December a dream.
~ bwalt2021, December 2021
Gorgeous cabins nestled in a beautiful beach-front forest - couldn't have asked for a nicer place to stay. Lots of nice little perks that were unexpected, and the best service I've had in a long time!
~ chelseatheriault,  November 2021
Friendly and accommodating staff. Pet and family oriented, only steps from the beach. Truly, Canada's paradise. We stayed in both Glamper and cabin accommodations. Each has their own charm and coziness. The indoor fireplaces in the cabins are a nice feature on extra wet, and windy days. Book early so you're not disappointed.
~ drkimtcm, October 2021
This has been the best family vacation to date. We came with multiple families and really enjoyed our stay. We had the RV Glamper and the beds were very comfortable!! The sites are nice and private and the staff were very accommodating. Love it here.
~ shannoncdugas, September 2021
We stayed in a cabin with our kids and dog. Crystal Cove was very inclusive of all family members and we all had a great time. Kids loved the playground full of new friends and beaches. Bunk beds for the kids was great and they even supplied a dog dishes, dog towels, and dog bed! The cabin had everything we could need and was super clean. We will definitely be back!
~ Chelsey988, August 2021
We stayed in the Glamper and it was great. Had everything we needed so we could just pull up with our groceries and start the vacation. Plus it saved us having to bring our own trailer across on the ferry. The location is super close to the beach and walking distance to Tacofino etc. The resort has lots of amenities for the kids. Highly recommend and would definitely stay again.
~ Heather J, July 2021
My girlfriend and I were there for 2 nights and it was absolutely prefect. Our own hot tub overlooking Mackenzie beach. BBQ and full kitchen were equipped with everything we needed. We will be back as soon as possible!
~ Brandon D, June 2021
This is truly our Happy Place!! We love it here. Staff is so friendly and they definitely make us feel like family. Our Cabin is always clean and very well stocked and always warm and cozy ready for our stay.
~ kmurray2021, May 2021
Thank you for once again making our stay memorable. We have enjoyed our annual trips for many years and always feel welcome and well looked after. The best place to stay in the Tofino area with beautiful MacKenzie Beach to wander on in the early mornings and for a final sunset stroll.
~ Barrie R, April 2021
Truly beautiful spot. Great views, awesome cabins and the staff were friendly and helpful. Very well maintained. Loved it and hope I can return sooner than later.. Walk onto the beach, so close to everything in town and you know what it's like when you fall in love.
~ TheFlamingoMan, March 2021
The resort was very well kept and the cabins were spotless! There were thoughtful touches and the most amazing beach to walk on. Very friendly and communicative staff and helpful and covid friendly room supplies/delivery. So thankful we were accomdated by a last minute cancellation, I can see why this place is consistently booked. Loved the fireplace, had an amazing honeymoon.
~ Laurmac22, February 2021
Any description I try to give this place will not do it fair justice, in the same way the photos online can't give a full account of how gorgeous this place actually is.
Suffice to say that we were more than happy with our cabin, the view, and the ambience. But equally important was the helpfulness and friendliness of the staff. Every single person working at Crystal Cove, from the concierge to the firewood delivery person, had a ready smile for you when you made eye contact or came to them for assistance.
~ tiggy3333, January 2021
We LOVE Crystal Cove. We stayed in the rainforest cabins with our five and seven year old and our small dog. The kids loved the bunk beds and the hot tub! The little playground is super cute too! The walk to the beach is short and the fires on the beach is a must. When we come to Tofino, this is our first choice!
~ btown604, December 2020
Crystal Cove never fails to exceed expectations. Clean, luxurious and all the amenities you want. I enjoyed a two bedroom cabin, with hot tub and view. Imagine a one minute stroll from your living room to nature's ocean bounty. Stars, sun, showers and storms. All in the same hour. We will be back. The welcome gift, coffee, and warm surroundings taming nature's beast.
~ MikeVictWW, November 2020
We have been coming to the Cove for many years each year at the same time! Once again the service was impeccable and friendly. The COVID restrictions in place were handled with professionalism. We felt safe and secure in the protocols! Well done to Crystal Cove. Already booked for next year!
~ Dave & Wendy W, October 2020
Thoroughly enjoyed our stay. Helpful staff and beautiful grounds! Weve stayed in both the campground and the cabins. Enjoyed both! Beautiful view! Close to beach. Family really enjoyed relaxing in the hottub.
~ mpillat, October 2020
Gorgeous and well kept resort. Responsive and friendly staff. Location was unreal!! The cabin had everything we needed, and a list of things we could get if needed (due to Covid regulations). Overall a fantastic stay here!! Highly recommend.
~ Emma S, September 2020
This was our second trip to crystal cove, we stayed in cabin 17 both times. Once again we left dreaming and scheming about when we can visit next - whenever that is it wont be soon enough! Everything about this property is top notch, the cleanliness of the property and care put into the landscaping along with the outstanding service - it's all stellar. The beauty of the cove is so unique to other properties in the area. The beach is calm and great for playful kids, and the ability to have beach fires is magic! You can't beat the location for a quick bike ride to town or other beaches, and a quick zip across the road to the taco truck is a huge perk too (worth the wait!!). I can't give this place a high enough rating.
~ wlgill, September 2020
We've been visiting Crystal Cove for nearly 10 years. Beautiful, well-maintained, and thoughtfully-designed grounds and cabins, on a picturesque beach. I won't disclose our favorite cabins, as we'd rather not have the competition, but when we're not there, go, go, go. Kids have a great time at the playground, meeting other kids and playing in a group within a safe compound. Plenty of firewood for cabins and beach. Short walk to a small grocery, bike/surf rentals, and restaurant/ice cream parlour. Pleasant bike route into town. Coffee shop on site open in the mornings.
~ Jonathan W, August 2020
Truly beautiful resort- beautiful grounds- private cabins equipped with all you need ! Comfy beds - beautiful hot tub on the deck.Rock wall fireplace was nice touch for cozy evenings relaxing after hot tub before bed. Our arrival began with a bottle of wine from the manager awaiting on the table with a nice card to celebrate our 30th anniversary. Total privacy - not one staff in our cabin all weekend. Putting your towels outside in a rubbermaid bin for replacement was great - meant nobody during covid time in our cabin all weekend.Getting wood delivered every day to you wood bin on the deck was a great service ! Spotless cabin . Quiet. Cabin 9 tucked away in the trees and completely shaded to give you a break from the sun after full days on the gorgeous beaches. Walked the beach- seconds from our cabin-every morning and evening with our pup- truly breath taking ! Explored many of the beautiful beaches minutes away as well. Very dog friendly . Truly a lovely place for couples to enjoy a romantic quiet getaway or a great place for the whole family as well. Recommend bringing your own food as we did- as cabin has all the amenities you need and line ups at restaurants we walked by were huge. And with landscape and beaches like this who wants to spend time in restaurant line ups? We totally enjoyed all comforts of home and had everything we needed. Hats off the great management and staff of this great resort! You will see us again!
~ Donna H, August 2020
After our other travel plans were cancelled, we quickly booked a return trip to Crystal Cove (after 8 years) and we are so happy we did. The grounds for this resort are gorgeous and pristine. The crew does an incredible job of maintaining all the sites, the grounds, etc. and the bathrooms are immaculate (in addition to being very spacious and modern, they were sanitized regularly and were very, very clean). The staff and service were great and we felt very safe and able to relax during our week there. I highly recommend this as a place to stay.
~ Langley2010, July 2020
This was our first time to Tofino, we booked cabin 13 with Crystal Cove and were really pleased. The caretakers are very attentive, and due to covid-19 they had texting set up which made it easy to communicate if you need anything, have a question, and to check in and out. The view of the cove from the cabin was lovely, and it was steps to the beach. We are already planning on returning during storm season.
~ CofVic, July 2020
Lots to love about Crystal Cove! One... high fives to all the staff! From office folks to grounds crew and cleaners; everyone is friendly and helpful. The complex is located on a beach that is great for children, paddle boarders, and wading (or swimming), though surfers prefer Chesterman or Cox Bay. The cabins are well stocked with linens and kitchen items and special culinary equipment is available on request. It's a pleasure to walk the beautifully maintained grounds at Crystal Cove. Though my husband and I stay in a cabin, our kids and their families are in the campground. They speak highly of the communal facilities for campers.
~ Rae, June 2020
Wonderful staff and cabin. Very easy and relaxing vacation, and huge bonus - it's dog-friendly! Our pups had a blast running the beach and exploring the coastline with us. The bed was very comfortable and the cabin had everything we needed. Just do it.
~ Jason F, June 2020
Crystal Cove and the team there have done an incredible job of ensuring guest protection within their abilities for the COVID-19 situation. Their signage and organization led to us having yet another wonderful vacation there while still maintaining social isolation from the other guests (which included many family members). I am an RN and I was confident in my safety from a COVID perspective at the resort. Many thanks to the Cove Crew for their diligence and excellent work!
~ Navigator31053626243, June 2020
Perfect describes the entire stay. The room was great. We had 6 people staying there. The cabin was a perfect size, well equipped and a great location. The staff were great. Always there when you need something, otherwise you hardly noticed them. The location was perfect......right on the beach.....absolutely the best location on the west coast of Vancouver Island.
~ Millsje, March 2020
My husband and I stayed for 4 nights in the RV section of Crystal Cove in our 19 foot trailer. It is an absolutely beautiful resort in every way! The RV sites are spacious, private, very well groomed and cared for. The grounds of the resort are immaculate and the staff friendly and helpful. We loved walking to the main lodge every morning and getting our complimentary coffees from the cafe for our morning beach walks. We were here over Spring Break 2020; everything was perfect- we will definitely be back!
~ Rob-Fiona, March 2020
We absolutely love Crystal Cove. The accommodation and services are excellent. Staff are friendly and engaging and happy to assist with any need or whim! We have been several times and will continue to come back to the cove - our happy place.
~ Amanda O, February 2020
Crystal cove is a great way to spend family day weekend. Great way to access the west coast. The staff are friendly and welcoming. The cabins are cozy, clean and well maintained. Highly recommend this place.
~ ccthebrownlab, February 2020
We stayed in cabin 1 with a fantastic view over the beach. Nice with the open fire and the firewood service from the staff. The beds are very comfy and it's easy to adjust the heating in the cabin. Your staff is great and gives great service!
~ Anna N, January 2020
This year instead of Christmas gifts we booked a trip to Crystal Cove Resort. Myself and brother and both our partners, booked Cabin 12 right on the beach. The cabin was immaculate and had everything we needed to cook meals in, and stay warm. The staff and grounds were amazing, and we have already been talking about the same trip next year. This resort exceeded my expectations. We will be back!
~ Jill S, January 2020
We have a family trip every year to Tofino and my favourite place to stay is Crystal Cove Resort. A perfect getaway from my hectic busy life. ❤️ The beachfront cabins are perfect for pet lovers - long walks on the beach with a good coffee in the fall. I can't think of any place I'd rather be.
~ Sarah T, December 2019
Here for the third time. We've stayed twice in cabins and once in one of their Fifth Wheels. Each time has been amazing. Great service and very clean accommodations. Very friendly service! Will come back again.
~ Freedom624491, December 2019
This is our second time staying at this property, and just like the first, we were not disappointed. Cabins are very clean and well stocked. The property is second to none and with the easy beach access, it gets a 10 out of 10 for sure. Staff are very friendly, helpful, and welcoming (and they love dogs). We will be back...
~ bwatkins209, November 2019
Crystal Cove is our favourite place to vacation. Always an incredible experience, worth every penny. Great place for family, friends, couples or both! Endless opportunity for exploration, relaxation - whichever you prefer. Relax in the hot tub with your favourite beverage in hand and watch the storm move in across the water.
~ elw604, November 2019
Can't say enough about the facilities or the staff. Our cabin overlooked the ocean. It was total private surrounded by a canopy of trees. The kitchen was completely stock, even found a lovely bottle of wine and chocolates waiting for us. All we needed was our food. Although the Co-Op in town has absolutely everything you could ever need. The staff were constantly checking on us, restocking our wood supply for the fireplace. Even when the weather is bad, it is awesome to sit in our hot tub and watch the ocean. Wonderful grounds and beaches to enjoy.
~ Nancy, October 2019
What a wonderful peaceful holiday stay. The staff are amazing and Starbucks on site is a big plus for the guests. A great place for families and pets are welcome.We enjoyed the use of their DVD's and games available for the guests.
~ Marilyn B, October 2019
Beautiful and very relaxing holiday at Crystal Cove Beach Resort. Loved that it was a pet friendly resort that our family dog enjoyed as well !! Lots of interesting sights to see on the walks along the beautiful beach.Thank you for everything !
~ twodees2015, September 2019
The cabin layout on the edge of the beach was a great experience. The cabin was clean, cozy and perfect in its layout on the site to ensure our privacy and also inclusiveness to others; and was fully equipped to address all of our needs while holidaying. The staff were courteous and very helpful in making it known that our needs and concerns would be taken care of to ensure that our stay was a pleasant experience in all ways. I will definitely return to the resort and enjoy another cabin experience.
~ nmc903, September 2019
Family and dog had an incredible experience at Crystal Cove. From the initial booking, courteous staff responded to questions. Check in was smooth, cabin and hot tub was very clean. There was something for everyone, ?Including a thoughtful birthday message and gift set on the table.
Grounds were manicured with care and concern, I felt like I was at a butchart gardens! The beach was stunning, the energy of the guests was joyful and calming. Watching children of all ages explore and play in the adventure park, made me join in on the fun! Swings made me feel like a kid again!
Consider this exceptional destination for your next family/pet/ couple vacation! Enjoy!!
~ NatalieGregEJ, August 2019
Just spent 4 days camping, with small motorhome, at this resort. Our trip was quite spur-of-the-moment, so even at this time of year, we were lucky to be able to book into Crystal Cove. From the moment of phoning for the reservation, we were impressed by the friendly and helpful staff and on getting to the resort were also very impressed with the beautiful landscaping, the clean washrooms (will be undergoing renovations starting in October) and laundry and the general cleanliness of the sites. The staff are very friendly (my arm was aching from waving to the staff as they went by in their golf carts!) and they seem to have everything you could need there including a coffee bar and children's playground. Would go back again in a heartbeat.
~ Monique W, August 2019
My husband and I stayed 4 nights in one of the Rainforest cabins. Perfect for 1 or 2 adults and 2 kids. Unit was clean and the kitchen well equipped. Queen bed in the loft had good quality linens and was very comfortable. Our 2 adult kids and their families had RVs in 2 spots close to our cabin. Enjoying our complimentary morning coffee/tea while watching the g'kids in the playground was so relaxing! The grounds and gardens are beautifully maintained.
~ Rae, July 2019
---
We were pleasantly surprised with how clean and well organised the cabin & resort were. The staff were always friendly & happy to help with any questions we had & we will definitely come back for another family holiday.
~ Amanda, July 2019
---
Crystal Cove resort is a great place in a great location. We rented a cabin by the beach and it was just perfect. The service is really good as well and they provide with all the basics needed.
It has been the best of our holidays in BC!
~ Eva, June 2019
---
We have been visiting this same place for the past six years and we have booked already our next vacation in 2020. The place is perfect for a family vacation and very close to town. The cabins are very clean, equipped and some of them with spectacular vistas. Lots of time to spend with family in and around the resort.
~ Cesar, June 2019
---
I keep coming back because the place is so well run. The beach cabins are lovely, and the beds are sooooooo nice after a long day of walking the beaches. The view is great, and the bay is quite protected compared to other waterfront properties. This makes it good for people with kids, as they can splash around in the shallows.
~ Sandy, June 2019
---
Great GEM of a spot!! The secret enchanted pseudo island kept us busy with hiking trails and rock scaling for advanced adventure seekers (all at our own risk of course!) Cabin and hottub were clean and well maintained. Mom was camping in an RV campsite, family focused, immaculate gardens with well thought out privacy dividers with heavy brush, lush trees and flowers. Breathtaking views within steps of our cabin, as was the beach!!
~ Andrea, June 2019
---
Our family stayed 2 nights and had a fabulous time. The boys (aged 10 & 12) am enjoyed the treehouse cabin and skimboarding at the beach. My husband and I loved the cabin and all the amenities the resort offered! Fabulous staff and location! Will definitely return!
~ Laura, May 2019
---
Wow!! I loved Crystal Cove Resort! I've stayed at various hotels and even done camping in Tofino. I have to say this is probably the BEST location and experience for me. We are now travelling with a little one and this obviously has its challenges. The cabins are perfect as they are fully stocked with all the kitchen amenities including a coffee maker and even a crab pot and crackers(which we used). The beach is incredible and honestly perfect as the waves are a bit protected, so all swimmers in all ages can enjoy it.
~ Corey, May 2019
---
Private in the cabins with hot tubs and the view and all the amenities. Close to Tofino and all the other beaches. Would definitely recommend staying here. Have been here before and will return again.
~ Janice, May 2019
---
What a fabulous trip for our family! This was our second time to Crystal Cove and the cabin was absolutely spotless clean and again I was very impressed. The bed was very comfortable and the hot tub was great! The playground was a huge hit and I couldn't recommend this resort more for families!
~ Claire, May 2019
---
Crystal Cove exceeded all expectations. During check-in and through-out our stay, the staff was very conscious of providing a memorable experience. The location is perfect for the ultimate West Coast experience.
~ Ken, April 2019
---
Had a great time with all the hikes and beautiful views of the West coast. Weather was incredible, the accommodations were first class. Loved the fire place and hot tub every morning and evening. The staff was extremely helpful.
~ Lourdes, April 2019
---
Had a great time with all the hikes and beautiful views of the West Coast. Weather was incredible, the accommodations were first class. Loved the fire place and hot tub every morning and evening. The staff was extremely helpful.
~ Elmer, April 2019
---
We felt completely welcomed and the stay was great. The staff checked on us to make sure everything was ok. It was very quiet and we felt so relaxed. We had a cabin right on the beach and that was wonderful. Eating outside and watching the waves. We are going to go back.
~ Cindy, March 2019
---
Crystal Cove is our families favorite getaway destination. The cabins are clean and comfy, the staff are all very friendly and helpful, the grounds are wonderfully kept and the beach is always clean. We recommend this getaway to all our family and friends when asked.
~ Jan, March 2019
---
From check in to check out its beautiful and private. A perfect spot of land on the far western flank of Canada. Everything you will need is basically there in the cabin, or they will arrange. We went in early March and we are thankful.
~ Randall, March 2019
---
This is quite possibly the most peaceful setting for a family vacation. Our dog has been coming with us to this place for a decade as well and he loves it. Full kitchens, fireplaces, hot tub overlooking the beach. Sunsets over the pacific...  We will keep on coming back as long as it is there.
~ Michael, February 2019
---
This was our fifth year returning to Crystal Cove Resort. This is our annual trip to regroup and recharge after a busy Fall season. The cabins are wonderful, the grounds immaculate, and the views spectacular
~ Bob, February 2019
---
Crystal Cove is amazing. We have rented a cabin here twice and plan to come back every year. It is extremely dog friendly, the staff are caring and accommodating. There is literally nothing negative to say about Crystal Cove, it is our happy place and we plan to enjoy many holidays here.
~ Jennifer, February 2019
---
Serenity & Storms - What more can you ask for? Once again we enjoyed beautiful views, walks on the beach, stormy seas, a roaring fire, and a warm and welcoming cabin with all the requisite luxuries that Crystal Cove is known for. The friendly and helpful staff made our stay easy and stress free. The welcome to our fur babies was very appreciated. We've been there before and we will be back.
~ Deb, January 2019
---
Beautiful place with a gorgeous beach! Large RV spaces which are private. Love the Starbucks & ability to borrow DVDs. Lovely upgraded park for the kids & organized events. Welcoming & cozy lobby. Reasonable rates & a nice walk to downtown Tofino and / or food options.
~ Suepy, January 2019
---
Great place to unwind, amazing ocean views & for tranquil beach walks! Cabins are well stocked, staff are friendly and love the wood fireplaces which add to the amazing ambiance!! So cozy on a stormy day. Everything you could want in a ocean front property. Have stayed here may times over the years!!!!
~ Carol, January 2019
---
This is the perfect getaway spot. The cabin was cozy, the service superb, the storm stormy, and the beach amazing. We had sun and rain and lots of beautiful clouds. We appreciated being able to check in early- thank you!!
- Debra, December 2018
---
As always, my stay at Crystal Cove was great and memorable. The cabins are well maintained, the staff are friendly and attentive, and the amenities are wonderful! I will definitely be returning as soon as I can!
- Brandon, December 2018
---
We have been here quite a few times and as usual all the staff were exceptionally friendly and helpful. The cabin we stayed in had all the amenities we needed. When we needed more firewood someone brought a load right over. Having a Starbucks in the lobby was a great treat. Quite noticeable the staff loved to work there. Being right on the beach and so close to town was awesome. Our friends and family will be back . Highly recommend Crystal Cove Resort!
- Mike, December 2018
---
This was our third time staying at Crystal Cove and it has had always been amazing! From the moment you check in you are greeted with friendly staff that want to make your stay the best it can be! The rooms are super cozy with a wood fireplace(wood gets delivered daily to your door) and some even come with hot tubs. They have a Starbucks in the main lobby and have free drip coffee every morning or you can get a fancy one if you like:) You also have MacKenzie beach right outside your door to go for a walk as he sun rises or sets! Dog friendly, they have a cookie jar on the counter so our puppy knew the place to go while we were getting our coffee! Honestly can't say enough good things about this resort. We have already booked our 2019 vacation!!!!
- Sharon, November 2018
---
Fantastic resort with a perfect locations, log cabins as accommodation fully equipped to meet all your needs set in beautiful setting on rolling beaches with thundering surf incredible setting. Awesome for relaxation and storm watching.
- John, November 2018
---
We stayed here with my 6 and 3 year old, staff were amazing and kids thought best holiday ever. Let's be honest if the kids are happy the parents are ok but the fact the staff cared so much made a huge difference. Free beach toys, free coffee for parents and a really warm vibe. Can't wait to come back .
- Kieron, November 2018
---
My husband and I fled the US for Thanksgiving and decided to seek refuge in wonderful Tofino. Crystal Cove is exactly what we were looking for in terms of relaxation. We came during storm watch season to sip wine by the fire and soak in the hot tub. The cabin was super clean and the kitchen had everything we needed in order to make ourselves dinner. We loved how the beach was right our our front door and we had instant access to walk along the stones and through the sand to explore the coast. Very peaceful.
- Catherine, November 2018
---
Location, location, location! My morning started by walking the dogs on the beach, meeting happy people and dogs enjoying nature at it's best. Clean, comfortable furnishings in our cabin and a large covered deck for the 2 dogs. The hot tub was the icing on the cake! Great time.
- Nancy, October 2018
---
We love Crystal Cove Resort! We've been coming here for many years. The cabins are cozy and relaxing. The staff are Wonderful and are there for all your needs! We recommend this resort to anyone who likes walks on the beach or just relaxing by a cozy fire in your Beautiful immaculate cabin.. We will definitely be coming back to Crystal Cove Resort very soon!
- Serena, October 2018
---
Awesome accommodation!!! This place has it all. We love the location, cabin 6 was well equipped with everything we needed and more. Loved the hot tub and the quiet location! Staff is super friendly, beach is fantastic. This was our first time with our dogs and definitely we will return.They have lots of nice touches such as paid washer/dryer, rinsing stations when you come off the beach, poop bags for dogs, and a nice dog welcome package with towels, blankets and bowls. It was also nice to be able to get our Starbucks coffee at the Bean at the Cove. We have never seen a resort as clean as Crystal Cove, beautiful landscaping with truly an amazing location. See you again soon.
- Barbara, September 2018
---
This is now my go to place in Tofino. Cabin was lovely, very well appointed, clean and cozy. Bed was super comfy. The resort grounds are beautiful with direct access to the beach. Great place to get away to.
- Stephen, September 2018
---
There is a reason Crystal Cove is rated as the number one place to camp in Tofino, because it is. Beautiful private Campground, clean and so many amenities, such as, free Starbucks, showers etc. It is close to a beautiful beach. Staff is very friendly and very helpful. We will be back.
- Kim, September 2018
---
I will run out of space before I run out of wonderful things to say about this resort. Pristine grounds, amazing staff, clean, beautifully run. We asked for help, and help appeared in under a minute. We 'glamped' in a 35-ft RV that had everything we needed/wanted. The staff is so considerate, polite, helpful and everyone proactively made our stay absolutely faultless. We can't thank them enough.
- Lauren, September 2018
---
I love it here. Brought my two girls ages 9 & 5 and they had a blast. Loved the private hot tub and path down to the beach where you can have a fire at night. So awesome. Long beach is about 10 mins away. Free Starbucks coffee brewed daily at the Bean at the cove or you can make it in your cabin. There's so much about this place that's amazing. The kids park is super awesome. So much for the kids to do and play with. If you're looking for a great spot to go relax and get away and truly feel pampered in a rustic cabin feel this is the place for you.
- Kyla, August 2018
---
The location speaks for itself. We stayed in a bungalow. it had everything we needed but more importantly staff was on the ball on check-in, followup and any requests. Great service and excellent location for kids. Beach is at your doorstep and plenty of different options onsite for kids. Great family experience.
- Darren, August 2018
---
We have stayed at Crystal Cove resort In the past, when our kids were younger, and now that we have grandchildren, we are back to let them experience this beautifully kept resort and all it's amenities. We stayed in a rainforest log cabin on this most recent visit, our granddaughters loved the above ground treetop walkway to the hottub, among the trees, some of them massive .Very private too I might add. They LOVED the playground, which has expanded since we were last there a decade ago.
- Lester, August 2018
---
We stayed at a beach cabin for 4 nights. The cabin was immaculate and the views were amazing. The staff were very friendly and accommodating. They made our stay very pleasant and were willing to go the extra mile to help out. I would highly recommend staying here it was perfect!!
- Erica, August 2018
---
Cabin was pristine and service was impeccable. Cabin had all you neede and more for your stay. Super pet friendly which is very important to us. Beach was also awesome. All in all, absolutely fabulous resort!!
- Bonnie, July 2018
---
We had a wonderful time out there. The staff was very friendly and helpful. They were very accommodating to our party and had everything we needed (including a playpen and highchair for the baby) Absolutely wonderful place to stay with your family. Great access to the beach and a wonderful play ground for the kids. The cabins were very comfortable and clean. A very enjoyable experience for all.
- Laurel, July 2018
---
The stay was very comfortable peaceful. Enjoyed Bean on the Cove. The people in the office answered all questions and if anything was needed they made sure it was done. Loved the log cabin and everything you would need for cooking etc was provided. The beach was beautiful . The Cove was sheltered in a beautiful setting.
- Sylvia, July 2018
---
The location is spectacular. The cabin was well thought out and had everything that we needed. The staff were friendly warm and welcoming and the grounds were beautifully maintained. We cannot think of anything that could be improved. Thank you for making our break so enjoyable.
- Michael, June 2018
---
Have spend 5 vacations now at Crystal Cove and each time rebooked for the next year. I love the cabins, staff and location. Would recommend to anyone wanting a memorable holiday on the beautiful west coast.
- Sabine, June 2018
---
My wife and I cannot day enough about how much we loved this place. Cabin was clean, easy access to the beach and to town. Plenary of room in the cabin. I would absolutely stay here and hope to again.
- Jeff, June 2018
---
We booked cabin 5 for our wedding/elopement. It was amazing. Very private, right on the beach and our own hot tub on the deck was the cherry on top. Cabin was perfect size for 2. We had all the things we needed and took advantage of the cabins bbq as well. We got married in the tiny garden right beside our cabin and then did photos on McKenzie Beach, right at Crystal Cove and at the Tofino Botanical Gardens. Plan on making it an annual thing because it was so awesome!
- Griffon, June 2018
---
Another exceptional stay at Crystal Cove. Even after needing to adjust our stay slightly, the staff were more than happy to accommodate. Lovely to reconnect with family and friends on this special weekend- couldn't imagine doing it anywhere else. See you next year!
- Hansen, May 2018
---
We had an amazing mini break here at the resort. The cabin was right on the beach, much to the joy of the kids. The cabin was also kitted out with everything we needed for our two dogs. The dogs and kids were so welcome - it was very refreshing. The kids loved the beach and the playground, we loved the fact we could sit out on the deck and watch them play. The deck was kitted out with a great BBQ and the staff were very attentive and came round to empty bins provide washing etc daily. Well worth it. Hope to come back soon....
- Chantelle, May 2018
---
Top notch as always, great accommodating staff and a great location and the cabin was beautiful! The staff were always available for help and the grounds at Crystal Cove are spectacular. We will be back soon! Thx!
- Mike, May 2018
---
It was amazingly relaxing. The peace and quiet and proximity to the ocean was more than I could have hoped for. The best part was that it was pet-friendly. The staff was outstanding and friendly. We didn't want for anything. I can't wait to go back.
- Jacki, April 2018
---
It is the little things that Crystal Cove does that keeps us coming back, the things that one necessarily doesn't expect. Aside from giving us excellent service, they make sure we have everything we need without being obtrusive- they make our stay magical every year. Dog and children friendly, great views, clean rooms and friendly/attentive staff! The beach area is a combination of a long stretch of beautiful sand and then a rocky little Cove or you can beach comb, climb among the rocks and find things washed up by the tide. I go there to become a kid again with my children.
- Grant, April 2018
---
Had a great stay , cozy cabin , with amazing view . Beach access , right outside our cabin . Pet friendly so our pup got to enjoy his first trip to Tofino with us . We always love our time there and will for sure be back again with the kids!
- Krista, April 2018
---
Had a great time at Crystal Cove with the family! The beach was amazing, such a great location! Staff were very friendly and helpful. We loved the coffee bar!! My 2yr old nephew LOVED the beach and the cute playground! This place has it all. Would come again in a heartbeat.
- Elaine, April 2018
---
Fabulous resort and amazing vacation. We stayed glued to the front window (when indoors), seated at the kitchen table staring out. Better than TV...better than anything. Many walks on the beaches, and nearby Chesterman. Closest resort on foot to Chocolate Tofino. Crystal Cove staff answered any and all questions with professional, friendly approach, and checked in on us at arrival. All the supplies we needed for our stay were there. No complaints whatsoever.
- Deanna, March 2018
---
Beautiful, cozy and such friendly and helpful staff! My only complaint was we eventually had to leave this little slice of Heaven! See you again in a few short months...We can't wait to return!!! Thank you Crystal Cove!
- Jess, March 2018
---
Best place to stay in Tofino. We stay in cabin 4 and it's always a treat. Ocean views, hot tub under the stars and the sunsets are all spectacular. We stayed with our toddler this year and the easy access to the huge beach and playground by the office are such perks. Also if you stay three nights they give a drink card for a Starbucks every morning. Very cool. Thanks to everyone there and see you next year!
- Ronald, February 2018
---
Once again we had an amazing week! We love the 'off season' for the storms and the ever changing weather. We have been coming to C C for over 10 years now. We love the beach front cabins looking down McKenzie Beach. The cabin is always spotlessly clean and has everything you need. The beds comfortable and we love the fireplace to come back to after a hike at the many trails around the area. We love the added touch of the wine and chocolates, the free Starbucks coffee in the morning and the free movies available for a stormy day to settle in by the fireplace. Firewood is dropped off in your wood box each day. It is dog friendly which is a bonus. The staff are super friendly and helpful. The most amazing place to stay in Tofino! Thank you Crystal Cove for yet another wonderful stay. We look forward to our next yearly visit!!
- Kathy, February 2018
---
Our stay was great! We loved the movie and board game available at the office to borrow. The beds where Dreamy! heated floors where a nice touch as we stayed in January. Overall, we loved it so much we booked for summer!
- Sarah, January 2018
---
We had an amazing stay at Crystal Cove Resort. The staff is so friendly and helpful and really reach out to accommodate. Cabin 18 was spacious yet cozy, offering all the amenities inside and out. I have to mention how comfortable the beds are, not only in the bedrooms but also the pull out couch. I have stayed in this cabin with a group of 6 and as a couple with our dog & each visit was outstanding.
- Laurie, January 2018
---
My Family and I stay every winter......and this year like every other our stay was fantastic! The cabins, amenities and grounds are truly #1.  I always appreciate the attention to detail & above and beyond extra's such as: hot tubs in most cabins, free firewood stocked daily right to your front door, Starbuck's coffee and more.  All this making it impossible for me to book anywhere else in Tofino. Looking forward to our next stay!
- miduncan10, January 2018
---
Come prepared to relax! Crystal Cove takes care of everything but leaves you as alone as you wish to be! The woodbox is always full, the cabins are clean and private and the beachfront cannot be beat! Our doodle gives it a two paws up!
- Tracey, December 2017
---
Spent 3 days at this fantastic resort on the ocean. The large cabin was stocked with all the essentials with plenty of wood which was restocked every morning. Being able to take a walk on the beautiful beach was so awesome. The staff was very helpful and the grounds were very well maintained. Having a Starbucks coffee shop in the office was an added bonus. We've been here 3 times and it's the perfect getaway place to just relax . We will be back!
- Mike, December 2017
---
We had a 2 bedroom cabin close to the beach. It was nice and quiet, family friendly and also pet friendly.We felt very welcome and the staff made us feel right at home. Lucky to have had good weather except for 2 stormy days but with the fireplace it was quite cosy to be nice and warm and watching the storm from inside the cabin. It was our 2nd stay and we were not disappointed. Whenever we get back to Tofino we will return to the same spot. The fact that there is a Starbucks in the lobby doesn't hurt either!!!!!
- Marilyn, November 2017
---
The location and service is superb. This is the 3rd time I stayed at this resort and I would highly recommend this resort. Whenever I go to Tofino this is the first place I would choose.  The reception staff will go out of their way to help and provide information.
- Thea, November 2017
---
The location and service is superb. This is the 3rd time I stayed at this resort and I would highly recommend this resort. Whenever I go to Tofino this is the first place I would choose.  The reception staff will go out of their way to help and provide information.
- Thea, November 2017
---
Crystal Cove is a beautiful resort where you can either stay in a cabin or your RV. It is tranquil, restful, and there are plenty of activities near by. The beaches are amazing and the staff very friendly and accommodating. Big plus is that they are completely pet friendly. I would highly recommend this resort!
- Michelle, October 2017
---
A first class resort. Great location on the beach, spacious cabins, well equipped and maintained. Staff are helpful and very friendly. We have come back many times over the years and will cntinue to do so.
- Norm, October 2017
---
This is our second time staying here and the experience is not only consistent but amazing! I reckon the grounds to be groomed with the details similar to Disney Land perfection. We have stayed in Cabins 5 and 9, and both cabins have offered us a very clean well designed unit with attention to detail bar none!
- Gail, September 2017
---
This is a great place to relax and to enjoy the facilities and scenic splendour of the beach area and campground. The staff are so welcoming and pleasant. We have been here many times but every time feels like the first. I just love this place and plan to return over and over again. Try it - you will see what I am talking about.
- Philip, September 2017
---
This was our first time to Tofino and we stayed at Crystal Cove on a friend's recommendation. This resort is gorgeously landscaped and our cabin was steps to the beach! We brought our toddler and 2 dogs and loved every minute of our stay. The customer service was exceptional!!! We have decided that this will be an annual family vacation and have already booked for next year!
- Dara, September 2017
---
Beautiful clean cabins, lots of friendly staff, always working, free coffee for most of the day. Right on the beach. The bedrooms could maybe have been a bit bigger. Fairly close to town. I would gladly recommend the place to anyone.
- Sam, August 2017
---
Great resort for a family reunion! Very friendly, customer service oriented staff. Checked in with us several times during our stay to make sure we had everything we needed. Responded very quickly to any requests. Cabins and grounds clean and well kept. Very comfortable beds. Free good coffee in the office a nice touch. Would definitely recommend this resort.
- Laurie, August 2017
---
We met as a group and had 4 cabins in total for a party of 12. The beach is amazing, the playground was super helpful for the kids and the text concierge service made asking questions simple and quick. Wonderful 3 days! Wish we had more time to spend.
- Meredith, August 2017
---
I hope we are lucky enough to come back one day! Beautiful resort. Luxurious cabins and peaceful atmosphere. Helpful staff. Discounts offered for Ocean outfitters and paddle west. Hot Springs and guided kayak trip were very memorable.
- Han, August 2017
---
The cabins at Crystal Cove were perfect for an extended family vacation. Recently renovated, the beds are comfy, the bathrooms are lovely and the fireplaces are wonderful for cool Tofino evenings. The front office was very helpful and the coffee shop there (with complimentary Starbucks brewed coffee for guests!) was great to have in the morning! Mackenzie Beach is lovely for walks and paddle board and kayak rentals are available right on the beach
- Anna, July 2017
---
We spent our first 3 days of our honeymoon in Tofino at Crystal Cove and it was unforgettable! The staff were awesome at setting up a special surprise from me for my husband. We couldn't have chosen a better resort to start off our trip so romantic and peaceful. We can't wait to come back!
- Jessica, July 2017
---
This was our 4th stay at Crystal Cove and there will be many more! The cabin we had No17 was perfect in every way, it's a perfect oasis for a holiday, quiet, beach, ocean view, hot tub, great shower. Modernized rustic cabin with everything you could imagine, home from home, I just wish I could stay forever ❤️
- Viv, July 2017
---
The cove was an outdoor oasis for us all to enjoy. Beachcombing. Rock walking. Walks. From age 5-73. We all enjoyed it. Great service. Friendly. Great recommendations on hikes or restaurants. Needed very little bit when we asked for an extra towel etc it was here in minutes. Would highlybr commend it! Loved celebrating our parents 50th. We had 10 people in two cabins. Spent little time inside!
- Jodi, July 2017
---
Our cabin had plenty of room for everyone to relax in their own space and had a hot tub with a view of the ocean! Mornings started off with a visit to the front office to pick up a FREE Starbucks coffee and then head down to the beach for a wander with the dog. The front desk staff were happy to provide recommendations for restaurants and activities. We chose Tofino Food Tours where we had the opportunity to do a walking tour of Tofino learning about the history and culture AND sample food from 5 different restaurants
- Cori, June 2017
---
We had a wonderful time. The cabin and hot tub were perfect. Location was excellent in that we were able to do early morning walks on beautiful MacKenzie beach and in the afternoons many of the beaches just a short drive away. Kitchen was equipped well and we loved being able to barbecue on the deck. Loved it so much we are booked for next year as well.
- Sabine - June, 2017
---
Loved it here! We came with our two children -- they LOVED the loft in our cabin. We really appreciated being able to bring our dog, the free firewood and the view. The beds were comfy, cabin was clean and kitchen well stocked with everything we needed. We had a rainy day and the front desk had lots of games and puzzles to borrow.
- Monika - May, 2017
---
Crystal Cove is one of the most beautiful places I have ever stayed. It is very private, very well kept, and run by very friendly, very accommodating staff. It almost felt like we had our own private beach we were that close to it. I cannot stress enough how amazing this place is, It's not the cheapest place to stay, but it is worth every last penny. and I would strongly advise anyone how is looking to stay in Paradise to stay in Crystal Cove. The only problem was it was very hard to leave when our time was up.
- Michael - May, 2017
---
It was the most beautiful resort, clean, friendly, always helping and they respect privacy. So much to do around the resort. Amenities are on point, the hot tub was amazing! We made fires in our wood burning fireplace inside the cabin every single night and ate on the patio while watching the ocean and sunsets. Just the perfect location and resort. And we got engaged on the first night!! <3
- Dina - May, 2017
---
Awesome view, great accommodations, scenic beach front property, wonderful for strolls along the beach during glorious sunsets on clear nights if you're into that. My friend and I go every year, and every time we leave we can't wait to come back!
- Vadim - May, 2017
---
We spent 3 luxurious and comfortable nights in cabin 1. I have been to Crystal Cove Beach for many years. It just keeps improving. I was so impressed with the bedroom beds and linens. The newly renovated bathroom was like a spa.
- Anne-Marie - April, 2017
---
We keep coming back to Crystal Cove. The grounds are meticulous and the attention to detail shows every consideration has been given to our comfort. We will be back again snd again and again to our go-to place for a relaxing retreat.
- Tammy - April, 2017
---
This place was amazing. On a long weekend we arrived a bit early but were able to get into our cabin right away; it was imaculate and the view was spectacular. Cozy beds, accomodating for our dogs and they even had wine & chocolates for my husband's birthday. We are definately making this a yearly tradition and will recommend all our friends and family.
- Lane - April, 2017
---
We have camped here before and that was great . This time we stayed with friends in cabin. They put a lot of thought into meeting or exceeding your every wish. If I could I would give these guys a 12 out of 10. Make sure to go down on beach for wonderful sunset.
- Wayne - April, 2017
---
The only place we go when we want to truly relax the view and surroundings are so beautiful it's truly natures masterpiece the cabins are perfect with comfort and everything you could ever need we take our dogs and they love there walks on the beach.
- Laara - March, 2017
---
We came as a large group rented cabins 15,16 and 17. What an amazing place, the staff are great, the cabins are super clean and stocked right up, the kids had a blast! There's a cute park, and a quick stroll down to the ocean, they even lend out dvds and umbrellas! Will definitely be back, thanks so much :)
- Jessica - March, 2017
---
We really enjoyed our recent stay at Crystal Cove! I was impressed with size and comfort of the Cabin. We stayed in Cabin #5. It had everything we needed! Beautiful views of the cove, a gorgeous deck with hot tub, heated floors, upgraded amenities, and it even included some cards, dice and a crib board for some good old fashioned evening entertainment!
- KerriLyn - March, 2017
---
This was our first trip to Tofino and cabin 10 at Crystal Cove was like discovering a goldmine private while delighting in the splendor of beach front setting! We appreciated the beautiful/functional design, thoughtful siting of the cabin & meticulous management of the property. Thank you for your excellence.
- Lynn - March, 2017
---
I didn't want to leave! Everything was perfect and can't wait to come back with my family who also loved the experience:) thank you for making our family vacation exactly what I'd hoped it would be! I miss it already!
- Shelley - March, 2017
---
Crystal Cove is a great resort in a very quiet and beautiful location. All of the staff are very friendly and helpful. We would highly recommend Crystal Cove and I'm sure we will return then more than a few times.
- Steve - February, 2017
---
Being a Hotel Manager in Calgary, I needed this to unwind and relax. Rainforest cabins with hot tub, and pets allowed in was amazing!! We lost power for several hours but loved it even more ☺️ I have recommended to many already. We will be back!
- Tania - February, 2017
---
Such lovely stocked cabins, you feel right at home at this cozy getaway! You can't beat the private hot tubs and welcoming staff. With town less than 5 minutes away, being across the road from great food, and beautiful private sunsets it's the perfect mix!
- Keeley - February, 2017
---
We enjoyed a two night stay in a very comfortable cottage. It was rainy and stormy, but we could retreat to our cottage, sit by the fireplace and relax. This was probably the best equipped place we've stayed, including dog towels, dishes and a blanket for our dogs! And did I mention the friendly and helpful staff? A wonderful place right on McKenzie beach. In the past, we also stayed in our RV, and the campground is great as well.
- Lorna - February, 2017
---
Another great stay at a fantastic accommodation. Firewood was plentiful, cabins warm and welcoming and the weather was as best as could be controlled. We stayed for 2 nights with family from Calgary whom were pleasantly surprised at the views, location and welcome we were provided.
- Harvey - February, 2017
---
We and the dogs enjoyed our trip. Love the dog friendly part and the fact they can be off leash on the beach. Everyone seemed to keep animals under good control within the resort. A lovely experience!
- Jackie - February, 2017
---
We have stayed at Crystal Cove numerous times, we love the location, how quiet it is and that we get to take our Doggie...its a perfect family holiday for the 3 of us, the Starbucks coffee was a lovely touch, the wood burning fireplace lovely and cozy and the non stop supply of wood was great for our storm watching experience.
- Cecelia - January, 2017
---
We again greatly enjoyed our stay at Crystal Cove. It has become our favourite place to go when we want to visit the west coast of Vancouver Island. Beautiful setting and great cabins. Enjoyed the hot tub on the deck in the moonlight with the sound of the surf.
- Ordells - January, 2017
---
Stayed in Cabin 1 for a few days in January. The cabin was very comfortable, well appointed and has a fabulous view. The staff were friendly and attentive. I think it amongst the best accommodation in tofino, I will return! 
- Peter - January, 2017
---
This place is magical. My husband and I are empty-nesters, but getting away to this place, just the two of us is truly special. The cabins are lovely, well equipped, and the beds are so comfortable. The cabin we were in had a private hot tub as well.
- Debbie - January, 2017
---
Our experience was amazing. The staff was very helpful and informative about the Tofino area. The cabin was very clean and exceeded our expectations for space and ammenities. The beach access is great and the grounds are beautiful!
- Cheryl - January, 2017
---
Fantastic ambiance. Cozy rustic cabin with all of the expected modern conveniences. Cabin 3 was a great spot to see the tide slowly roll in and out of the cove. In the morning the cove would be full of water and wildlife. By late afternoon the water would recede exposing a large walkable beach area just outside the door to the cabin. Private and peaceful. We spent a large portion of our time relaxing in the living room with a fire burning.
- Colin - January, 2017
---
My partner & I booked a cabin here after searching for a private hot tub. We were familiar w a few of the higher end resorts in Tofino but our cabin on the beach exceeded them all. Our deck hot tub was private & quiet out under the stars, the wood fireplace was such a treat blazing away in the cold night, the heated floors exquisite & the bed super cozy. The kitchen was equipped w everything! (I've stayed at more than one 'romantic hotel' without a corkscrew). One of the most private, well designed & lovely places I've been to.
- Victor - January, 2017