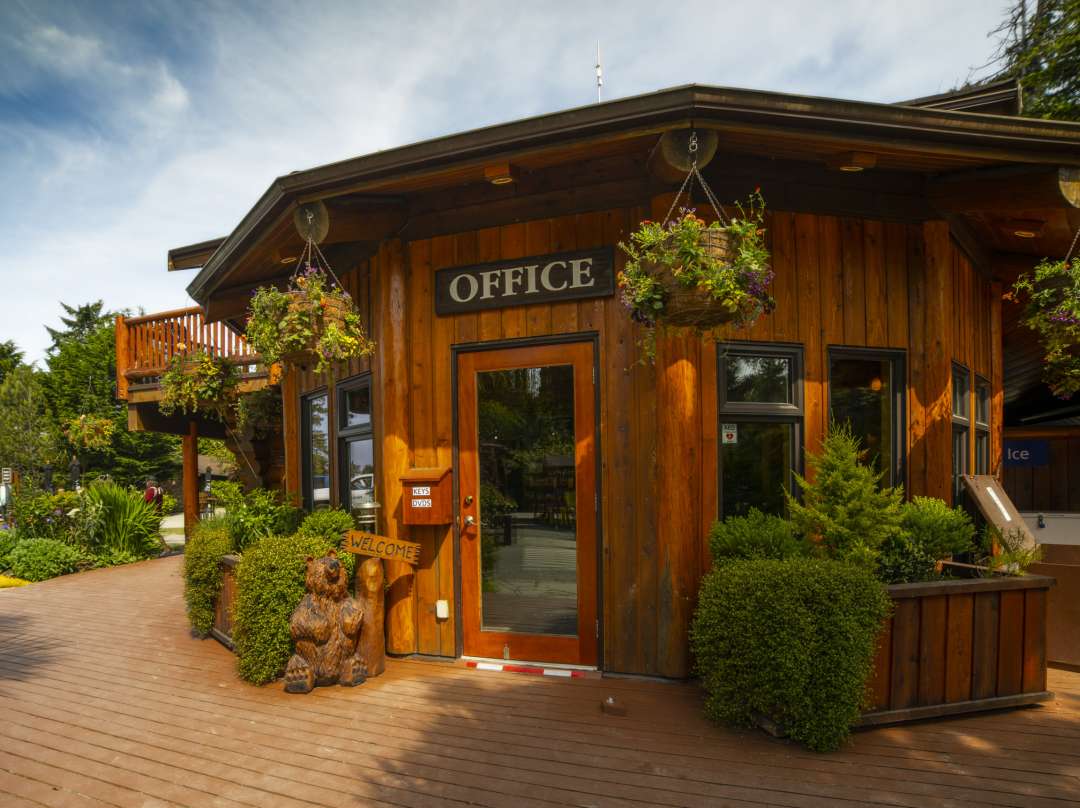 Welcome To Your Happy Place
Located oceanfront on spectacular MacKenzie Beach on Vancouver Island, British Columbia, Crystal Cove Beach Resort has been the Tofino accommodation of choice for returning families, couples and outdoor enthusiasts for decades.
TripAdvisor agrees, rating Crystal Cove the #1 Hotel in Tofino and #1 in Canada for Families.
While we love and appreciate the awards and accolades, and know being located in the world-renowned destination of Tofino certainly helps, we believe it's the Crystal Cove experience that keeps our guests coming back.
Like our make-yourself-at-home philosophy around our spectacular Beachfront Log Cabins with unique floor plans, well-appointed kitchens, fireplaces, hot tubs and non-stop views. Our meticulously maintained year-round and fully serviced RV Camping sites, privately nestled among a towering canopy of trees. Or our luxurious, yet rustic 5th-wheel RV Glamping sites for that camping feeling, with all the comforts of a cabin.
From ensuring your cabin is fully equipped with we-think-of-everything essentials and amenities, to 100% pet-friendly services, explore our site for more reasons why Crystal Cove may be your new happy place.