A West-Coast 'Glamorous Camping' Experience
Have you been wanting to try the camping experience but don't have your own RV? Or maybe you're a little budget conscious but not sure you can live without the comforts of a cabin? Good news! Crystal Cove has ten luxurious 5th wheel trailers for guests to rent that provide the feel of camping but with all the comforts of a cabin.
These trailers each have a master bedroom with queen bed, a bathroom with separate shower that is actually big enough for a person, a living area, and a kitchen. We've added front decks with barbeques, lounge chairs and private fire pits. All the towels and bedding are provided by Crystal Cove and we will come by each afternoon and replace any dirty or used linen via our towel exchange.
Give us a call at 1 877 725 4213 to get more information and book your glamping vacation!
Glamping Rates 2020
For 2021 glamping rates, please scroll to bottom of this page.
Effective Jan 1/20 to Dec 31/20
Rates based on double occupancy
Rates are based on double occupancy, per night, and do not include taxes
Extra guest rate for persons 6 years and older is $10.00 per night each, to a maximum of two adults and two children (6-16) per trailer
Pet fee: $30 per pet, per stay.
Due to supplier changes in 2018, firewood will no longer be complimentary but bundles will be available for purchase.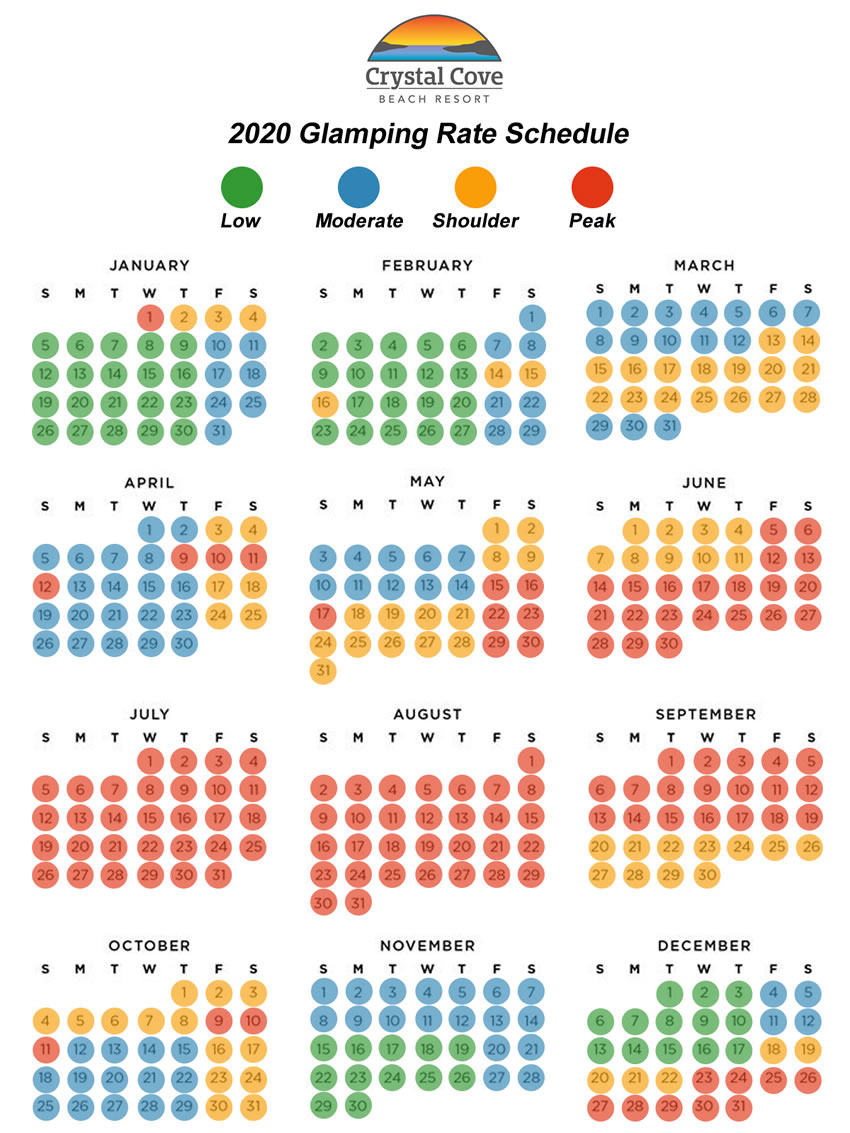 RV Floorplans
Please note that floorplans may not exactly match glamping RVs.
30' Trailers
RV #3 - 30'
RV #4 - 30'
RV #7 - 30'
35' Trailers
RV #1 - 35'
RV #2 - 35'
RV #6 - 35'
RV #9 - 35'
40' Trailers
RV #5 - 40'
RV #8 - 40'
Glamping Rates 2021
Effective Jan 1/21 to Dec 31/21
Rates based on double occupancy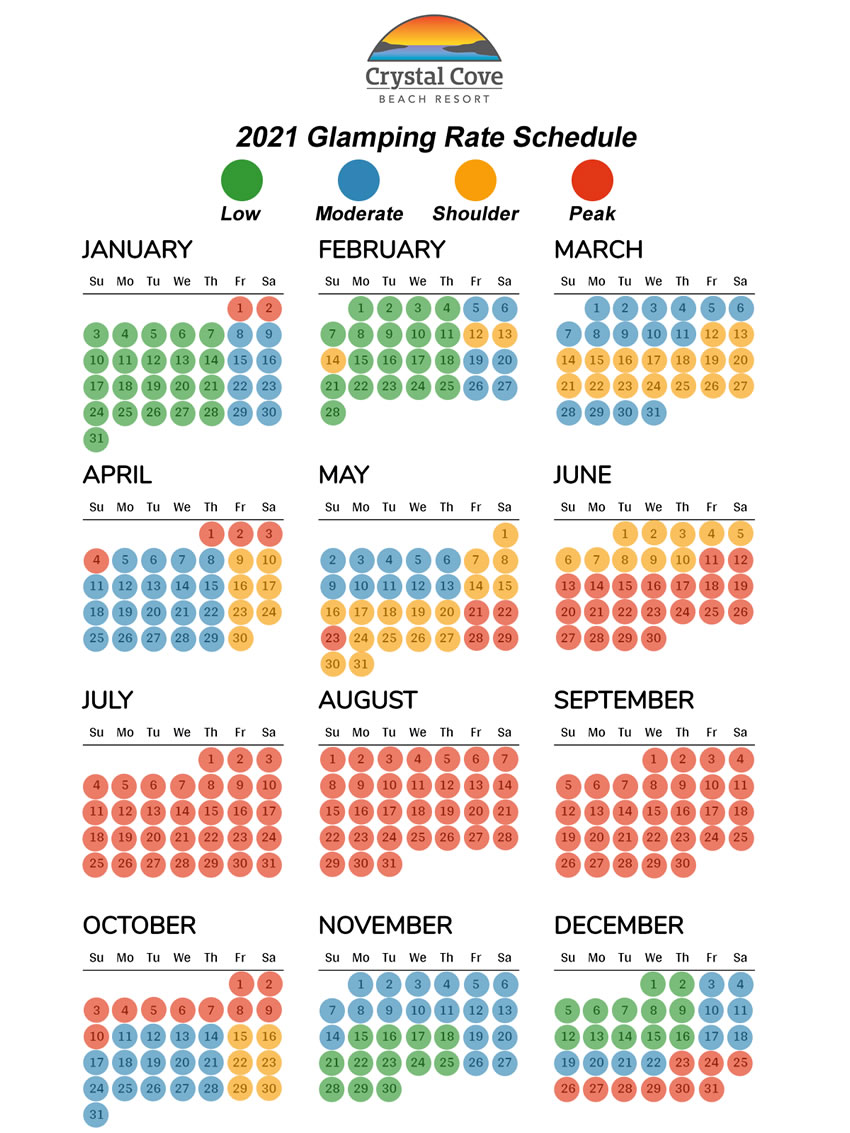 Crystal Cove Beach Resort Videos