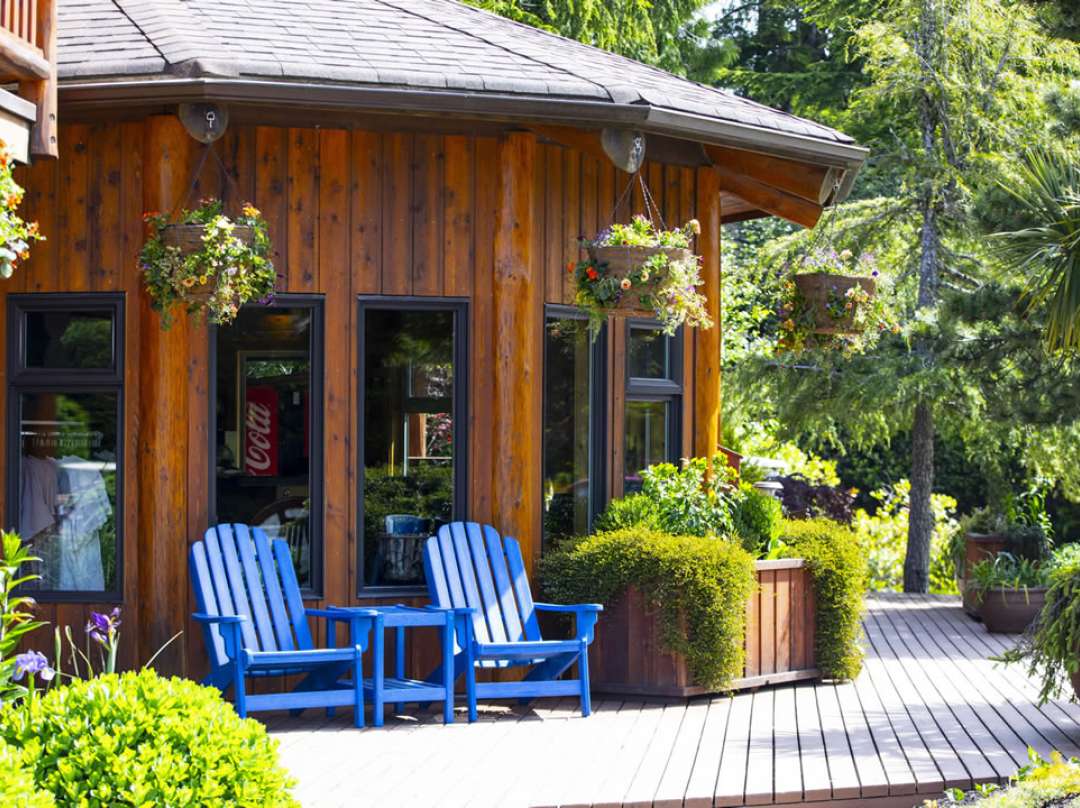 Your Hospitality Headquarters
When it comes to service, Crystal Cove Beach Resort sets the bar in Tofino. From a warm welcome and help getting you settled, to unmatched special touches, we pride ourselves on creating an exceptional guest experience.
Questions about Tofino during your stay?
Simply swing by the Resort Office and talk to our Guest Services team, we'd be happy to provide some Tofino tips and tour information. We also have a large selection of books and games you can borrow, complimentary DVD rentals, post cards and logo wear for purchase.
Coffee for your beach walk?
This is also where you'll find Bean at the Cove coffee bar complete with Starbucks coffee, specialty drinks, frappuccinos and soft-serve ice cream (seasonally), along with a selection of yummy baked goods.