Our 34 modern log cabins offer a range of unique experiences, including Beachfront Cabins with panoramic views and thoughtful Tofino touches, steps from MacKenzie Beach.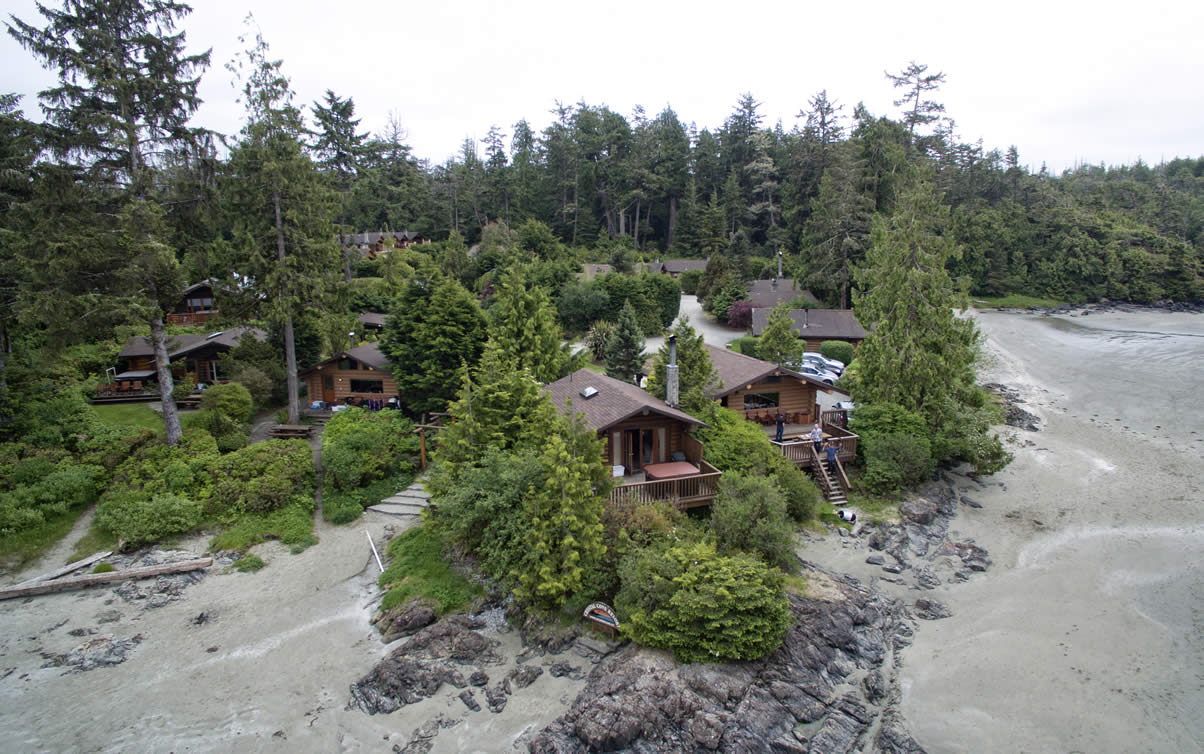 Explore.
Discover.
Play.
Spectacular tidal rocks form a sheltered gateway to Crystal Cove, allowing only the gentlest of Pacific Ocean waves to ripple in—perfect for young families to play. During low tide, enjoy easy access to the small islands out front of the Resort, or climb the rocks to the south for a jaw-dropping perspective. With one kilometre of sandy coastline waiting to be discovered, MacKenzie Beach beckons for a morning walk or sunset stroll. Combining the best of indoor and outdoor living, Crystal Cove Beach Resort is the highest rated accommodation on MacKenzie Beach.
For a luxurious, yet rustic way to immerse yourself in nature and all-things-Tofino, we have 10 Glamping sites with 5th-wheel RV trailers that deliver that camping feeling with all the comforts of a cabin.
From meticulously maintained RV sites and facilities to a complimentary morning cup of Starbucks Brewed coffee, welcome to an extraordinary RV camping experience.