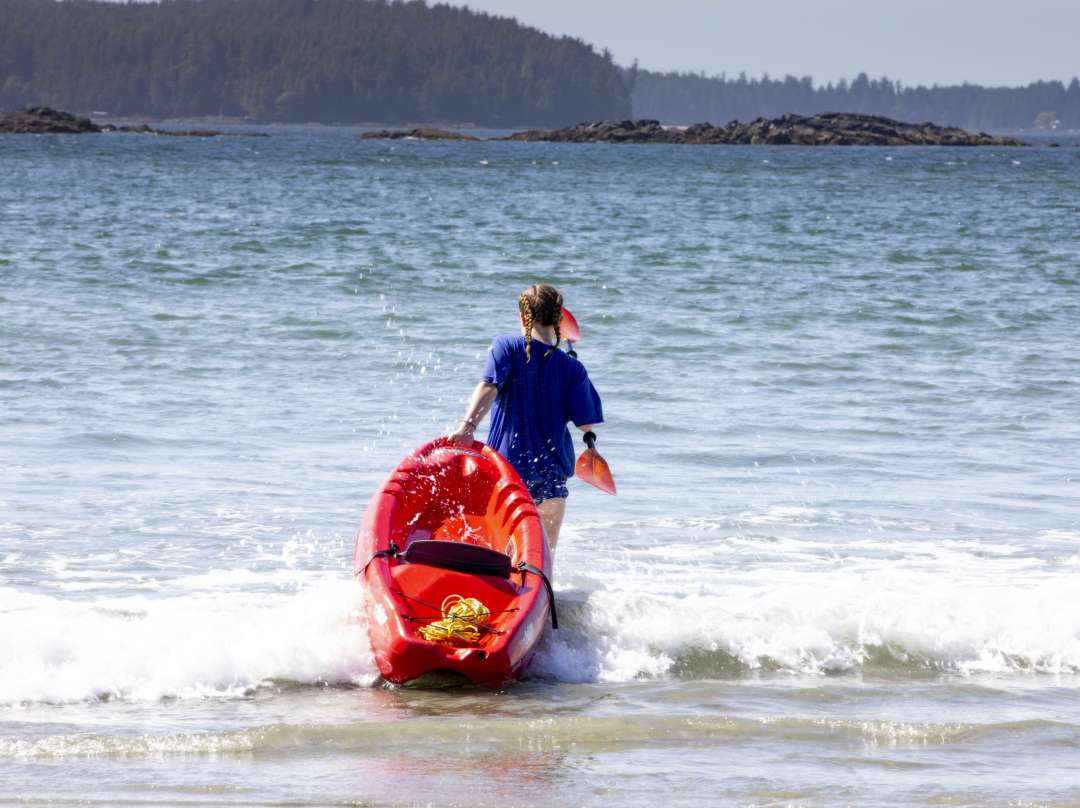 Explore. Discover. Play.
With one kilometre of sandy coastline waiting to be discover, Mackenzie Beach beckons for a morning walk, sunset stroll or afternoon playtime. Spectacular tidal rocks form a sheltered gateway to Crystal Cove, allowing only the gentlest of Pacific Ocean waves to ripple in—perfect for young families.
During low tide, enjoy easy access to the small islands out front of the Resort, or climb the rocks to the south for a jaw-dropping perspective. Crystal Cove Beach Resort offers the highest rated accommodation on MacKenzie Beach—find out more about our log cabin accommodation or RV camping.
Things to do on MacKenzie Beach:
Try stand-up paddle boarding! The calm waters of Mackenzie Beach are perfectly suited to this more laid-back option to surfing.

Walk to the southern end of the beach (to the left when facing the ocean) where you'll find a rocky intertidal area.

Get a skimboard and ride the shoreline!

Kids love running in and out of the water. That said, even on a calm beach, please attend to them at all times.

Build a sandcastle with some new friends.

Go sand dollar hunting along the high tide line. You'll find some interesting rocks and shells too.

Play frisbee or bocce ball. And if you don't have your own bocce ball set, borrow one from the Resort Office.