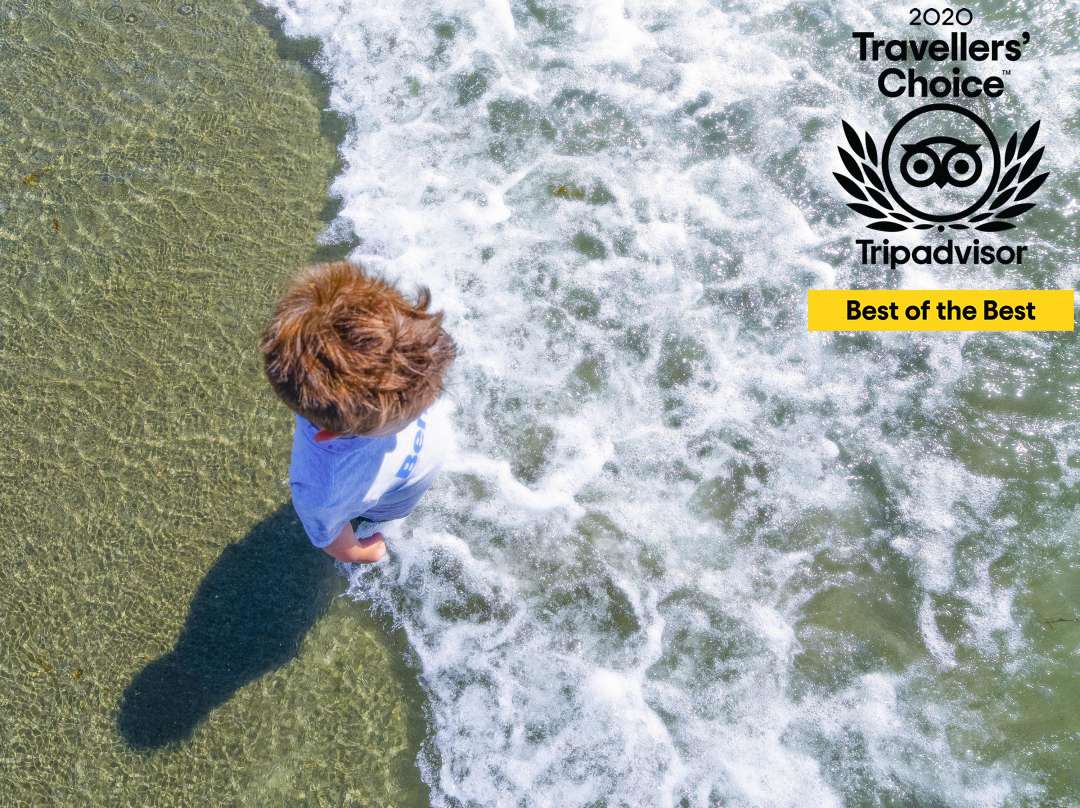 Rated #1 in Canada for Families on Tripadvisor
Award-winning for a reason, Crystal Cove Beach Resort puts family first with unmatched family friendly facilities and services to help make your Tofino vacation fun for everyone. 
Request Cabin Availability   or you can view each of our cabin styles here.
Playtime and together-time.
Kids of all ages love playing in our cool and colourful Adventure Playground made of "useable art." From a climbing wall, tunnel and slide to horse swings made from tires, it's a great way to keep little ones busy while burning off some energy. They can even jump on a springy surfboard, play pirate on a wooden ship, and enjoy a good old-fashioned log teeter-totter, leaving you to relax and watch or join in!
Family-style cabins, s'mores and more.
We take family fun to new heights with our Rainforest Cabins complete with outdoor fire-pits—perfect for storytelling around the campfire, not to mention roasting marshmallows for everybody's favourite fireside treat…s'mores!. In the summer months, s'more kits are available at the Resort Office along with roasting sticks. For an extra-special experience your kids will never forget, you can craft your s'mores at the beach! Small fires are allowed on MacKenzie Beach*, away from the cabins and below the high-tide line. 

*Except during provincial fire bans.
So Much to See and Do
Like a kilometre-long outdoor playground, MacKenzie Beach is protected by several small islands, making it the only Tofino beach with smaller waves for kids to play and build sand castles. Older kids may want to try stand-up paddle boarding or skim boarding.

Ask about special weekend events during the spring and summer months, including Easter egg hunts and pancake breakfasts.

For a mom's perspective on her family's trip to Tofino and Crystal Cove Beach Resort, check out this blog post by Lindsay Follett from FamilyFunCanada.com.
Our streak of winning a Tripadvisor Travellers' Choice Award (previously know as the Certificate of Excellence) extends to 12th consecutive year with the 2022 award.  Over the past few years we were also incredibly honoured to have been named "Best of the Best" as the #1 Hotel in Canada for Families in 2020 and 2019. 
I would like to thank all of you, our loyal guests, for being a big part of our success. Of course this would never be possible without the incredible team we have here at the Cove - they are the main reason why we continue to be the #1 rated resort in Tofino.
Sincerely.
J.J. Belanger
General Manager