Family Friendly Tofino Resort
Crystal Cove Beach Resort is a family friendly resort and we strive to cater to the younger members of the family as much as the adults.  We have an adventure playground made of "useable art" that is always popular with kids of all ages.  It includes a climbing apparatus with slide, a pirate ship, horse swings made from tires, a log teeter-totter, a surf board on springs, and a climbing wall with a tunnel underneath.  
To all our amazing guests.

For the third year in a row we have won a TripAdvisor Travellers' Choice Award.  This year we are proud to have been named the #1 Hotel in Canada for Families. 

I would like to thank all of you, our loyal guests, for being a big part of our success. Of course this would never be possible without the incredible team we have here at the Cove - they are the main reason why we continue to be the #1 rated resort in Tofino.

Sincerely.

J.J. Belanger
General Manager
Check out our tree house cabins with a kid's tree house out back for playing or sleeping.  Our rainforest cabins are the only cabins with outdoor fire pits and are perfect for family time around the camp fire in the evenings.  S'more kits are available from the office in summer, and be sure to pick up a couple of our roasting sticks.  These sticks are perfect for roasting marshmallows or wieners over the fire.  For a truly special experience, small fires are allowed on Mackenzie Beach away from the cabins and below the high tide line - your kids will fondly remember those beachside s'mores for a lifetime!
Cabin and RV park guests staying at Crystal Cove on selected weekends during the spring and summer months will enjoy our family activities such as Easter egg hunts, pancake breakfasts, and more.  If all of this isn't enough to keep the kids occupied, you can always venture down to the beach.  Mackenzie Beach is protected by several small islands, which means it's the only beach in town with smaller waves that are perfect for the kids to play.  Kids can dig in the sand and build sand castles, paddle in the surf and run along an almost 1km stretch of sand.  Older kids will have fun trying their hand at stand-up paddle boarding or skimboarding.   The whole family is sure to enjoy the amazing colours as the sun sets into the ocean each night.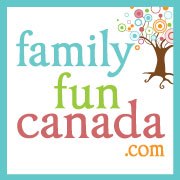 Be sure to read our list of ideas of what to do with kids in Tofino on our blog for more great family activity ideas and also take a read of the great blog post by Lindsay Follett from FamilyFunCanada.com as she and her family explore Tofino and Crystal Cove Beach Resort.