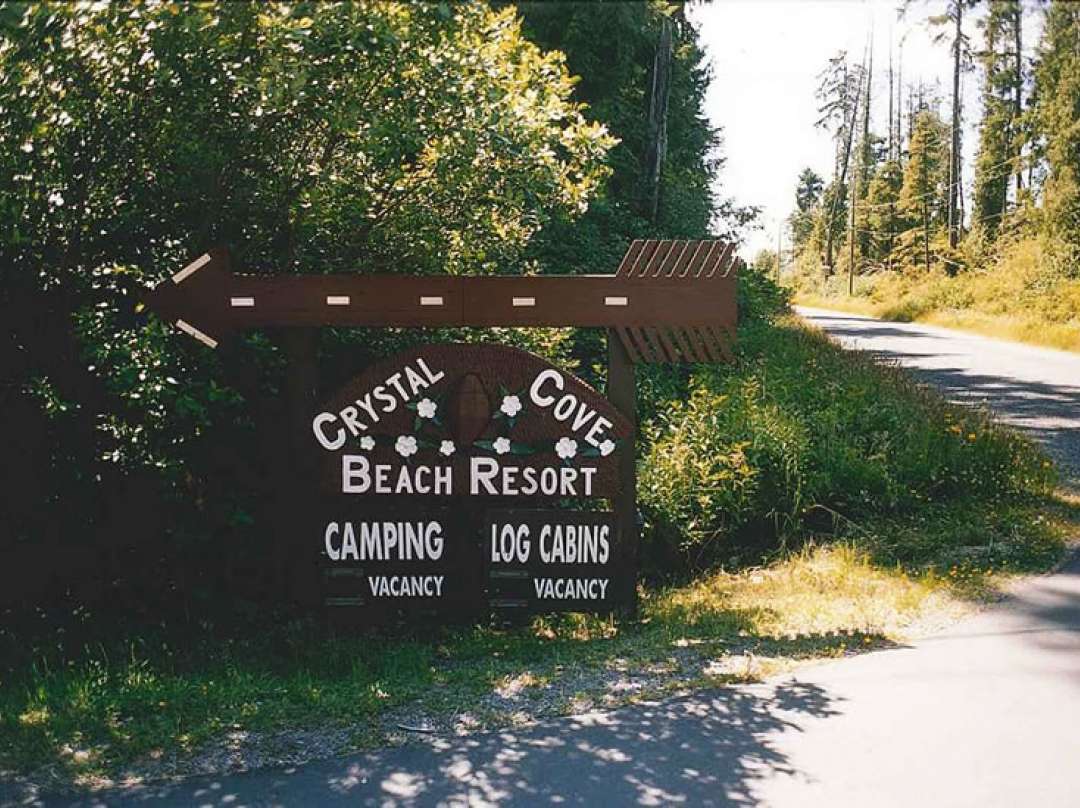 Natural Vision
In the spring of 1979, Hector Bodchon opened Crystal Cove Beach Resort as a small campground with the dream of developing the property into a year-round resort. His vision was to maintain the natural beauty of the land with a balanced mix of log cabins and campsites. Over the next several years, Hector spent his winters expanding the camping on the property. In the winter of 1983, he added his first log cabins, appropriately numbered 1, 2, and 3.
For the next several years more beachfront cabins were built, each somewhat unique in design, and each with a very unique view of Mackenzie Beach. The popularity of the cabins was immediate. Returning guests became the backbone of the business, and many would book their favourite cabin by its number. As the years passed and more cabins were built, it became obvious to Hector that it would be difficult to renumber the cabins as it would confuse past guests. And so, the numerical order of the cabin layout remains a unique characteristic of the Resort.
The Next Chapter
In the summer of 1995, Hector sold Crystal Cove Beach Resort to two couples who have continued to build upon his dream. The Resort now offers 34 log cabins, 60 full-service RV sites and 10 Fifth Wheel RV Glampers. With the needs of our many loyal guests in mind, expansion centres around creating a private, relaxed atmosphere with thoughtful design considerations and amenities. Our meticulous grounds enhance the natural beauty of the property, and our outstanding team reflects the service excellence we strive for.