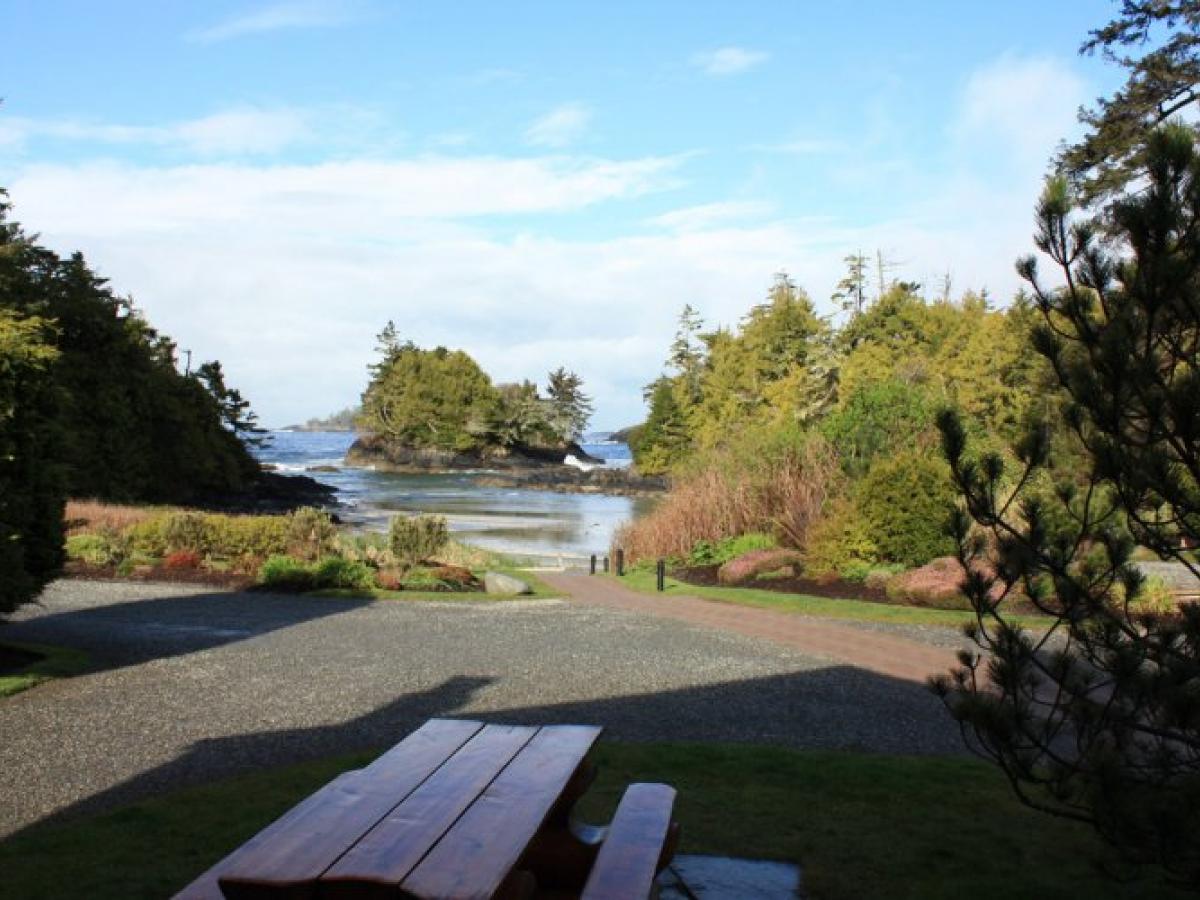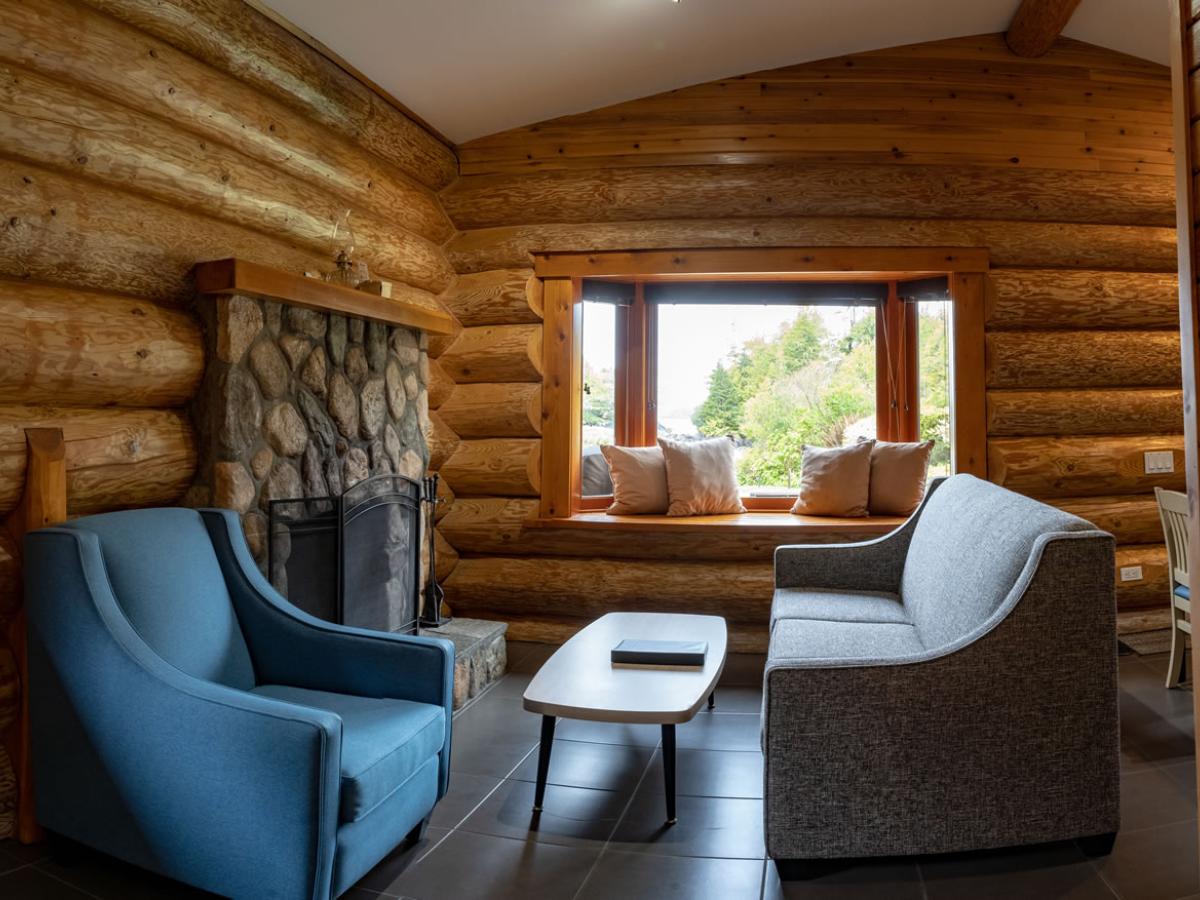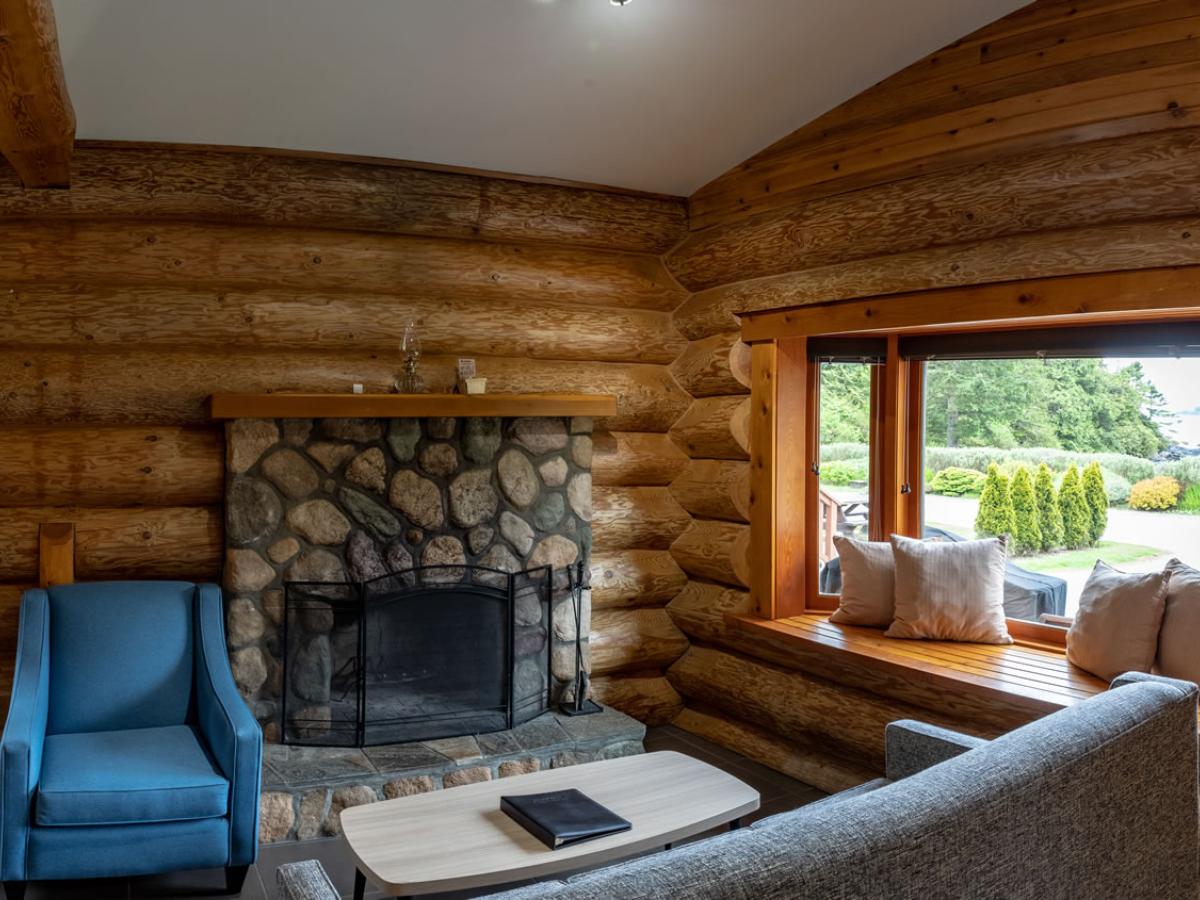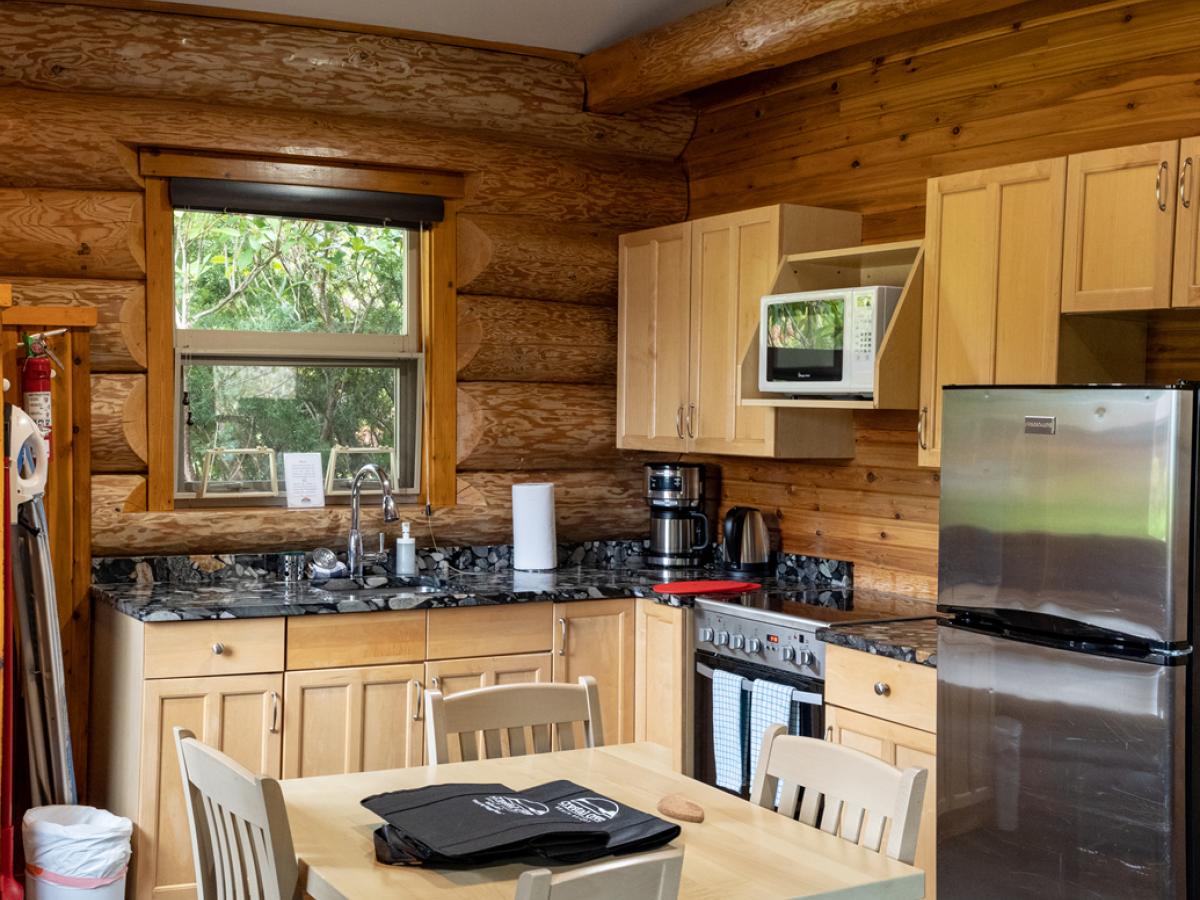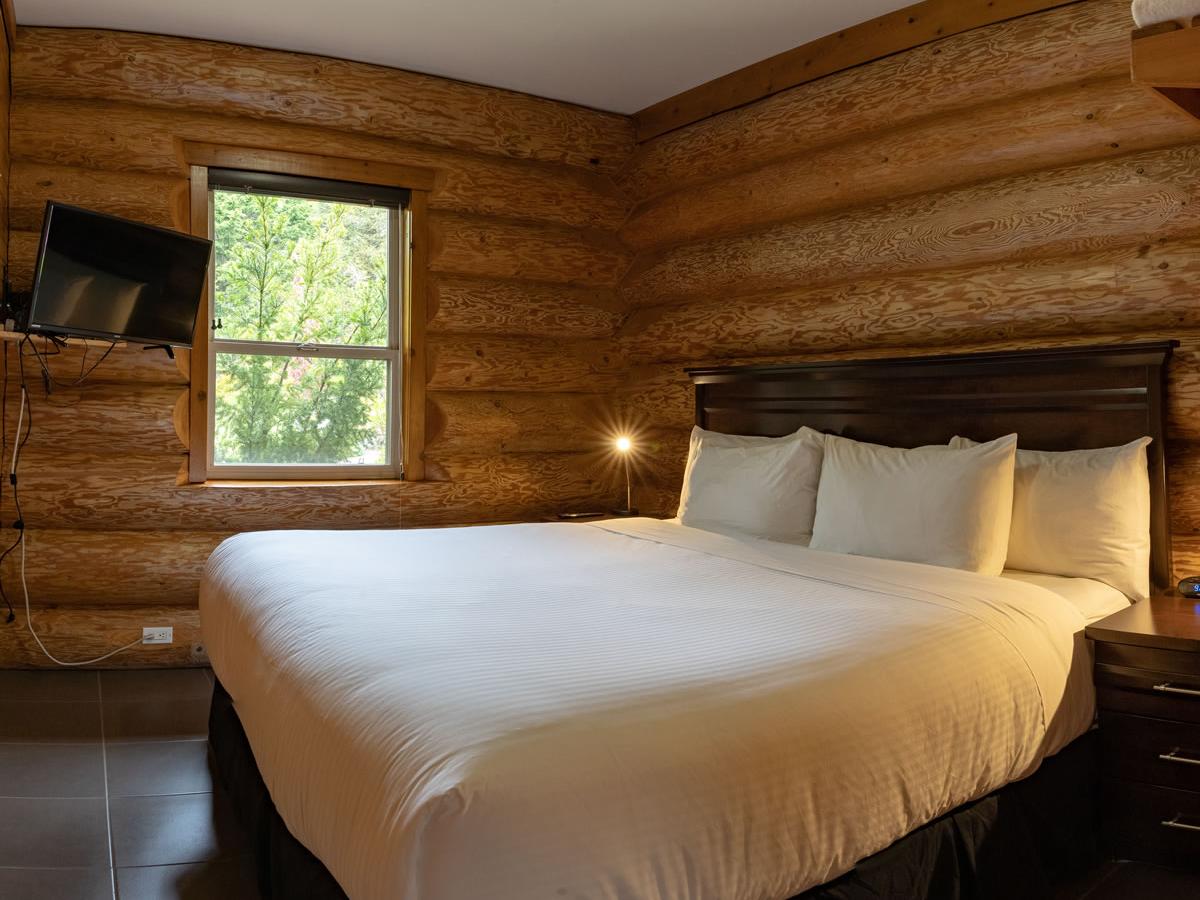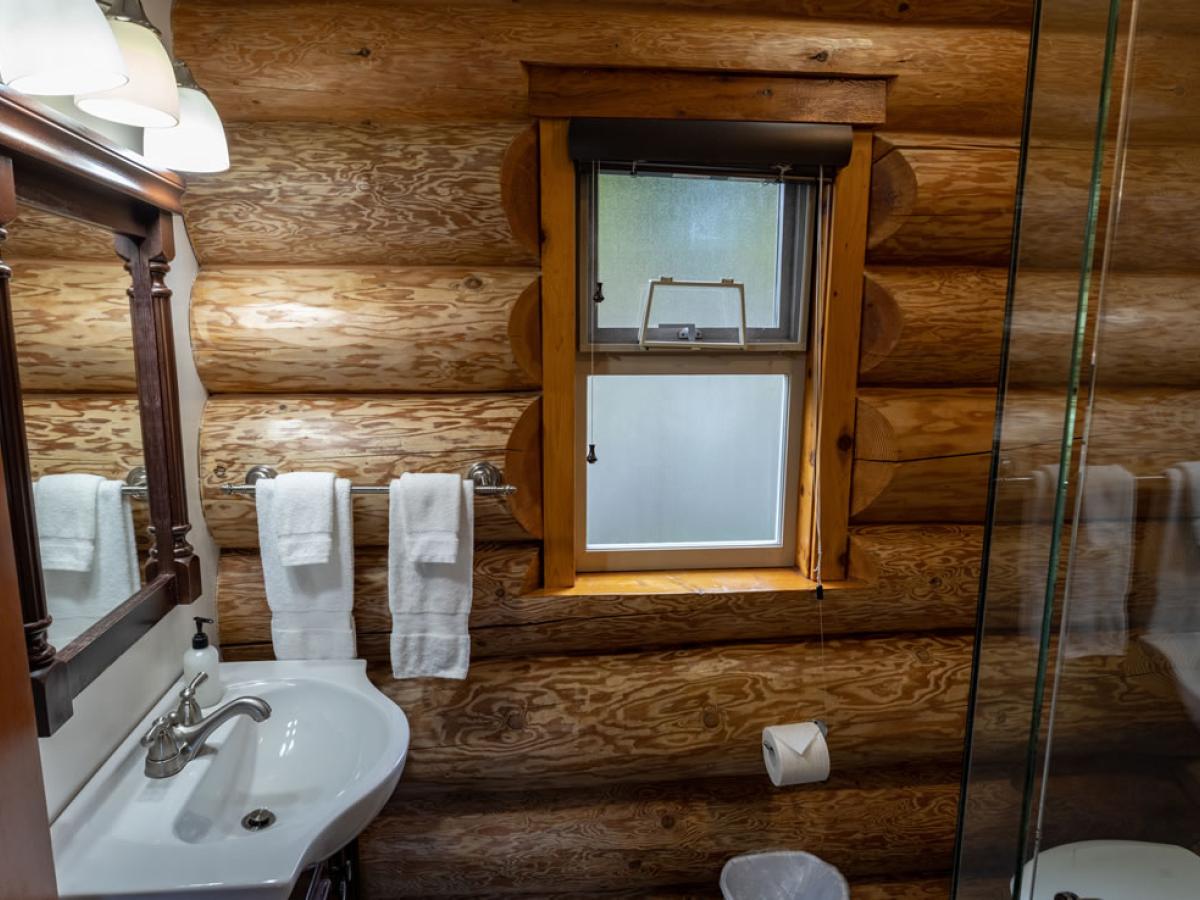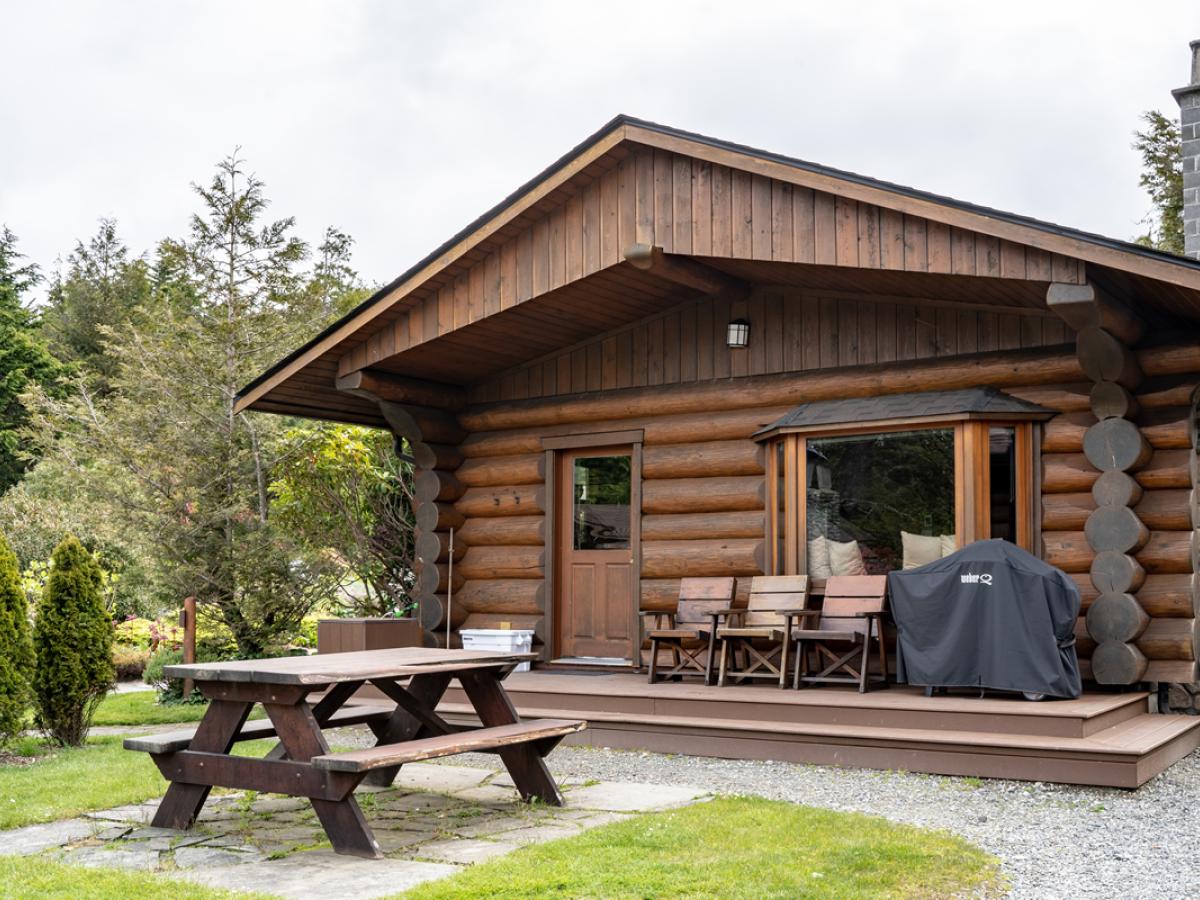 This beach front 1 bedroom cabin features excellent ocean views, a wood burning fireplace, bathroom with shower, full kitchen, comfy king bed, flatscreen TV/DVD, queen hide-a-bed, and a BBQ on the front deck.
Perfect for couples, this cabin sleeps a maximum of 4.
Cabin Rates 2023
All rates are based on double occupancy, per night, and do not include taxes. Extra adults - $20, children 6-16 - $10, under 6 yrs. - free.
Pets $50 each per stay.
Low Season (2023)
$350Sundays through Thursdays;
Jan 2 - Feb 28, 2023;
Nov 13 - Dec 14, 2023
(excluding holidays & weekends)
Moderate Season (2023)
$380Mar 1-9; Mar 26 - May 18
Oct 9 - Nov 9, 2023;
Dec 15 - Dec 21, 2023;
(excluding holidays & weekends)
Shoulder Season (2023)
$440March 10 - March 25, 2023;
May 22 - June 15, 2023
(Excluding weekends, long weekends & holidays)
Peak Season (2023)
$530June 16 - Oct 8, 2023;
Dec 22, 2023 - Jan 1, 2024;
(Also long weekends & holidays)
Cabin Rates 2024
All rates based on double occupancy, per night, and do not include taxes
Extra adults - $20, children 6-16 - $10, under 6 yrs. - free
Pets $60 each per stay
Low Season (2024)
$380Sundays through Thursdays;
Jan 2 - Feb 29, 2024;
Nov 11 - Dec 12, 2024
(excluding holidays & weekends)
Moderate Season (2024)
$410Mar 1-7; Apr 1 - May 16
Oct 14 - Nov 7, 2024;
Dec 13 - Dec 19, 2024;
(excluding holidays & weekends)
Shoulder Season (2024)
$470March 8 - March 28, 2024;
May 20 - June 13, 2024
(Excluding weekends, long weekends & holidays)
Peak Season (2024)
$560June 14 - Oct 13, 2024;
Dec 20, 2024 - Jan 1, 2025;
(Also long weekends & holidays)