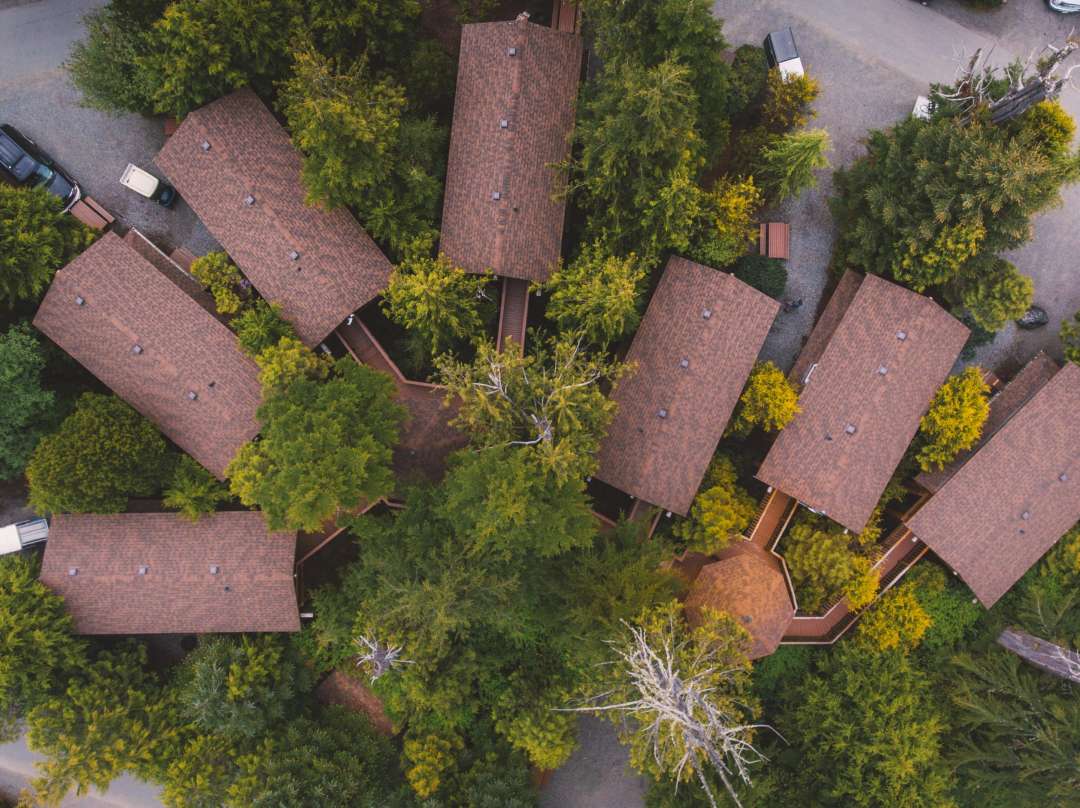 Every aspect of Crystal Cove's operation is a great source of pride to our management and staff. From the cabins to the gardens, and everything in between, we do our utmost to create a haven for your west coast holiday. We pride ourselves on being a family-friendly resort and for children of all ages, hours can be passed in our adventure playground that will thrill and delight! Walking towards the beach may take you past an ancient cedar that is over 600 years old. Walk inside it to feel the warmth, or climb up and pose among the large roots for a photograph. 
For that morning caffeine fix, be sure to come and check out the Bean at the Cove coffee bar, proudly serving Starbucks coffee, specialty drinks, and frappuccinos (seasonally) as well as a selection of baked goods.
As you make your way to your ultimate destination, the beach, you will pass through the wonderful work created and maintained by Crystal Cove staff. From rebuilding or renovating cabins to organic gardening, our desire to keep improving our grounds is a treat for new and returning guests.
We hope you enjoy the space we have created for you; it is our pleasure to be your host.