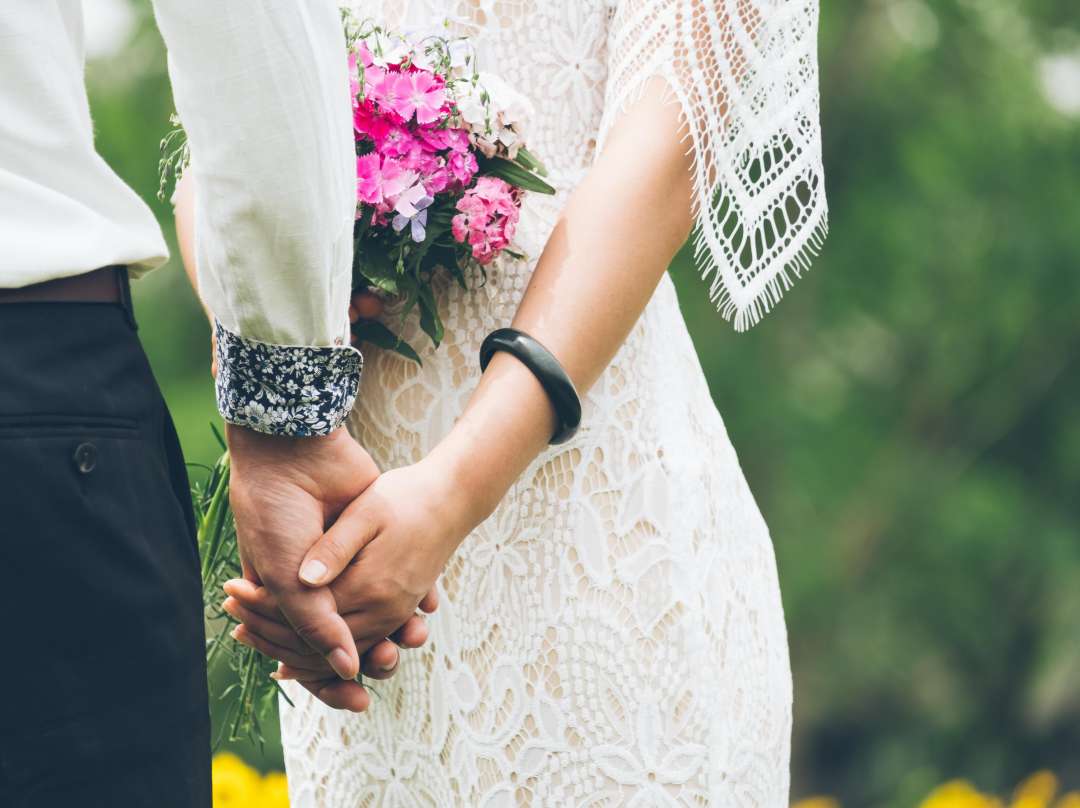 Elopement weddings are welcomed at Crystal Cove Resort and are taken care of by our wedding specialist, Suzanne Ryles from West Coast Weddings and Events.
Ceremony and Reception Options for Groups 
Ceremonies
Crystal Cove is located on beautiful Mackenzie  Beach, which extends into the cove in front of our resort. Weddings are sometimes held on the beach or in the cove, but all requests for use of the beach must go through the District of Tofino.  The cove and the beach are not private and therefore are areas all beach goers can explore.
Crystal Cove's beautiful gardens will lead your guests down to the ceremony area, where it can be set up with chairs and an arbour facing the Pacific Ocean, with the sound of the waves as your music. This is, of course, when the tide is out; when the tide comes in, it can close off the cove completely .  As this is a public area, liquor laws apply and no alcohol is permitted on the beach.  There is no fee for the use of the cove for ceremonies.  
The lawn area at Crystal Cove can also be used for ceremonies and has the option of having a tent erected to give shade or cover from the elements. The fee for this is $500, not including the tent.
Receptions
Available for groups of  4 to 60
Receptions can be held on the Crystal Cove lawn, with or without a tent, for a cost of $1000.  If you wish to have your reception on the lawn here are the requirements:
You must rent cabins 5,12,13,14 and 18 for the night of the event plus 1 or 2 additional nights as required to meet the minimum reservation requirements.  

The tent can only stay up for the 1 night and must be taken down by 9am the next morning.  

It is mandatory to hire our wedding specialist, Suzanne Ryles with West Coast Weddings and Events.

All equipment or supply rentals that are delivered to Crystal Cove are to be stored inside the erected tent until set-up takes place and then after the end of the reception the rentals must be stacked and stored inside the closed tent.

Quiet time is at 11pm.  This means last call will be at 10.30pm, all guests must leave the tent by 11pm, and non resort guests must leave the property no later than 11pm.  

Crystal Cove expects other guests to not be disturbed by noise at any time so no PA or speaker system are allowed.  Music that is not broadcast through a PA system is fine.

All groups are required to obtain special event liability insurance if planning an event that involves any liquor whatsoever (approximate cost is $200). You can purchase this directly from this online website https://www.palcanada.com. We must receive a copy of this policy at least 60 days prior to the event.

A special occasion liquor license permits you to serve, sell, and consume alcohol at your special event (approximate cost is $25).  The applications for a special occasion license can be obtained online at https://specialevents.bcldb.com/.  We must receive a copy of this policy at least 60 days prior to the event.
For more information about hosting your wedding at Crystal Cove Beach resort, please contact Suzanne Ryles from West Coast Weddings and Events.